Turkish Journalists Jailed Over Alleged Coup Plot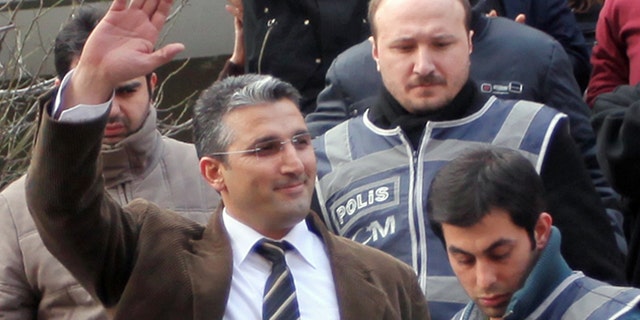 ANKARA, Turkey -- A Turkish court on Sunday ordered two leading investigative journalists jailed pending the outcome of a trial into an alleged plot to topple the Islamic-rooted government.
Nedim Sener and Ahmet Sik were charged with links to the alleged conspiracy to overthrow Prime Minister Recep Tayyip Erdogan's government and ordered jailed.
They had been detained along with six other journalists on Thursday, after police raids of their homes, drawing expressions of concern from Western governments and international media rights groups.
About 400 suspects are already on trial for membership in an alleged hardline secularist network called Ergenekon which prosecutors say plotted to create chaos in Turkey and open the way for a military take-over. Critics say the government is using the Ergenekon case to jail critics and undermine Turkey's secular legacy.
Thursday's detentions were a follow up to a raid last month on the anti-government news website Oda TV.
Sik is already on trial for a book he co-authored about the Ergenekon case. Sener is known for a book about alleged intelligence failures that he claims led to the 2007 murder of Hrant Dink, an ethnic Armenian journalist.
Journalists staged an all night protest outside the courthouse, where the two were being questioned, blocking traffic on a main road.