Turkish delegation plane scraps tarmac at Somalia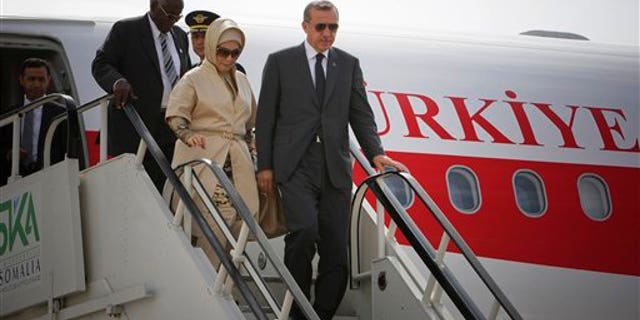 ANKARA, Turkey – Turkey's state-run news agency says the wing of a plane carrying a delegation accompanying the Turkish prime minister to Somalia scraped the tarmac upon landing at Mogadishu airport.
The Anatolia news agency said Friday no one among the delegation of journalists, parliamentarians, businessmen and artists was hurt. A journalist on board the Turkish Airlines plane said the incident caused screams and panic.
Prime Minister Recep Tayyip Erdogan and his family flew in the official state jet and were not affected.
Anatolia said the plane was in need of repairs and unfit to fly the delegation back.
Erdogan is in Somalia to visit aid camps and to open a Turkish Red Crescent-run camp and field hospital to help the famine-struck country.