Turkish court to decide if comparing Erdogan to 'Rings' character Gollum a crime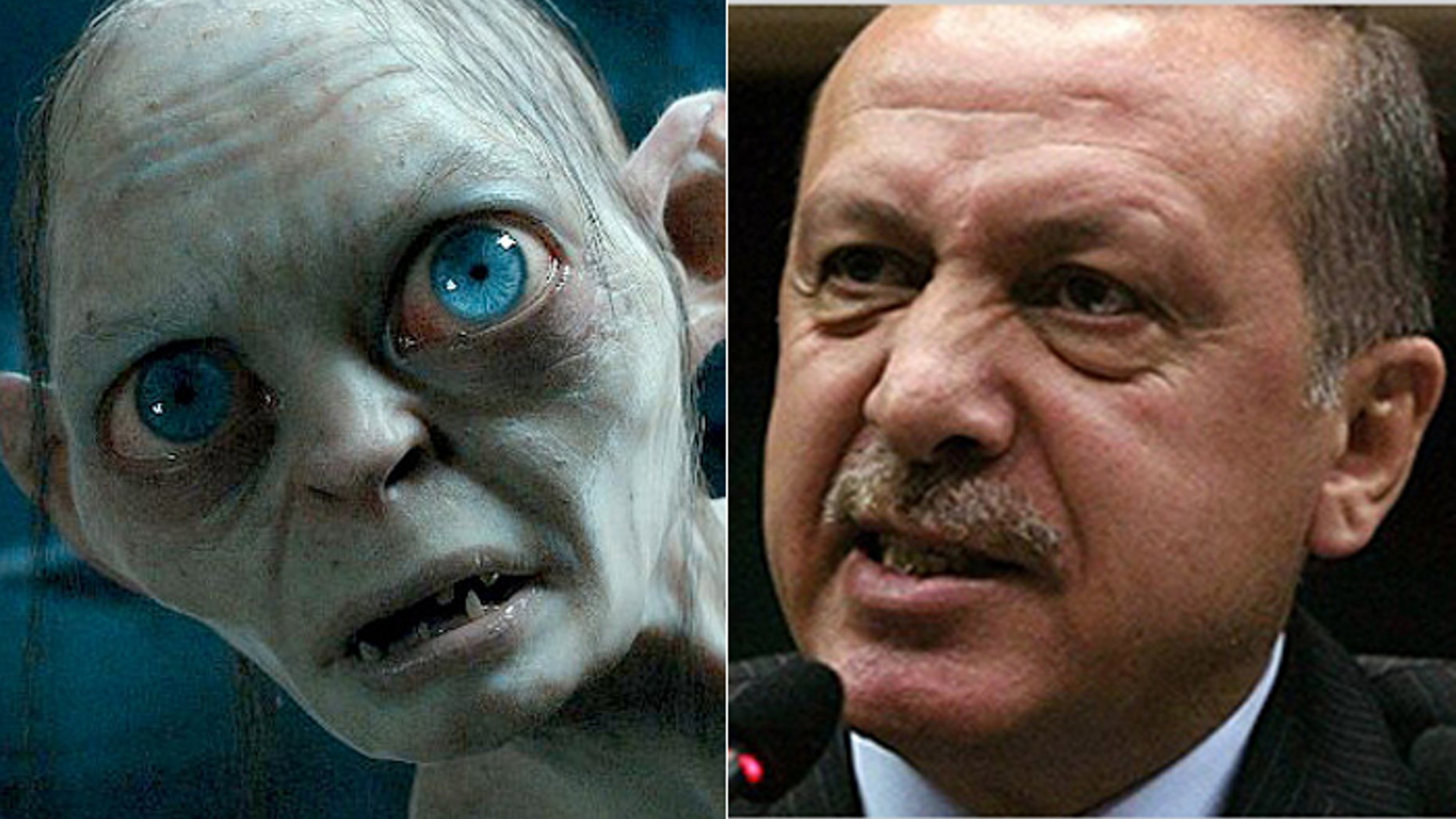 It can't be flattering to be compared to "Lord of the Rings" character Gollum, but a Turkish court is trying to determine if it is a crime.
A doctor who likened President Recep Tayyip Erdogan to the pasty, cave-dwelling creature is facing up to two years in prison in Turkey, where insulting the president is a crime, reports said Wednesday. Bilgin Ciftci is accused of sharing images of the two, but it is up to a court to determine whether a comparison to the muttering, gangrel creature from J.R.R. Tolkien's fantasy novels and the hugely successful films is a punishable offense.
Unable to determine a physical resemblance, the court in the western province of Aydin asked a group of experts -- two academics, two psychologists and one movie expert -- to testify as to whether the comparison was an insult, Milliyet newspaper reported.
The judge presiding over the case admitted he has not seen the fantasy blockbusters directed by Peter Jackson. The court adjourned the case until February, while the experts analyze Gollum, Milliyet reported.
Ciftci was fired from the hospital where he worked and briefly detained in October for sharing images comparing Erdogan's facial expressions when eating, expressing surprise and amazement, to those of Gollum. While the case may be amusing to some westerners, it comes amid a growing crackdown on journalists, bloggers and citizens who are being taken to court on charges of insulting Erdogan and other top officials. Former Miss Turkey Merve Buyuksarac went on trial in May on charges of insulting the president.
Last week, two of Turkey's most prominent journalists -- Cumhuriyet editor-in-chief Can Dundar and its Ankara bureau chief Erdem Gul -- were arrested on spying charges.