Turkish central bank cuts a key rate to boost ailing economy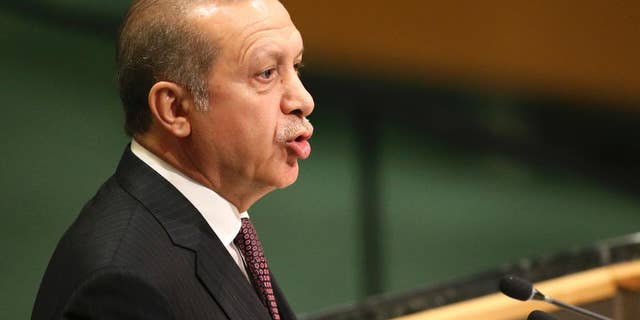 NEWYou can now listen to Fox News articles!
ANKARA, Turkey – Turkey's central bank has cut one of its main interest rates in an effort to shore up an economy that has struggled this year with shocks including bombings and an attempted coup.
In a statement Thursday, the bank said it had cut its overnight interest rate to 8.25 percent from 8.5 percent, but that it was keeping its one-week rate at 7.5 percent.
It said that recent indicators for the first quarter pointed to a "deceleration" in economic activity.
Turkey's economy has suffered this year in the face of a string of extremist attacks and uncertainty following the failed coup on July 15 that saw more than 270 people killed. Tourism, a key component of the Turkish economy, has taken a hard hit.