Turkey's president renounces US dollar in bid to boost lira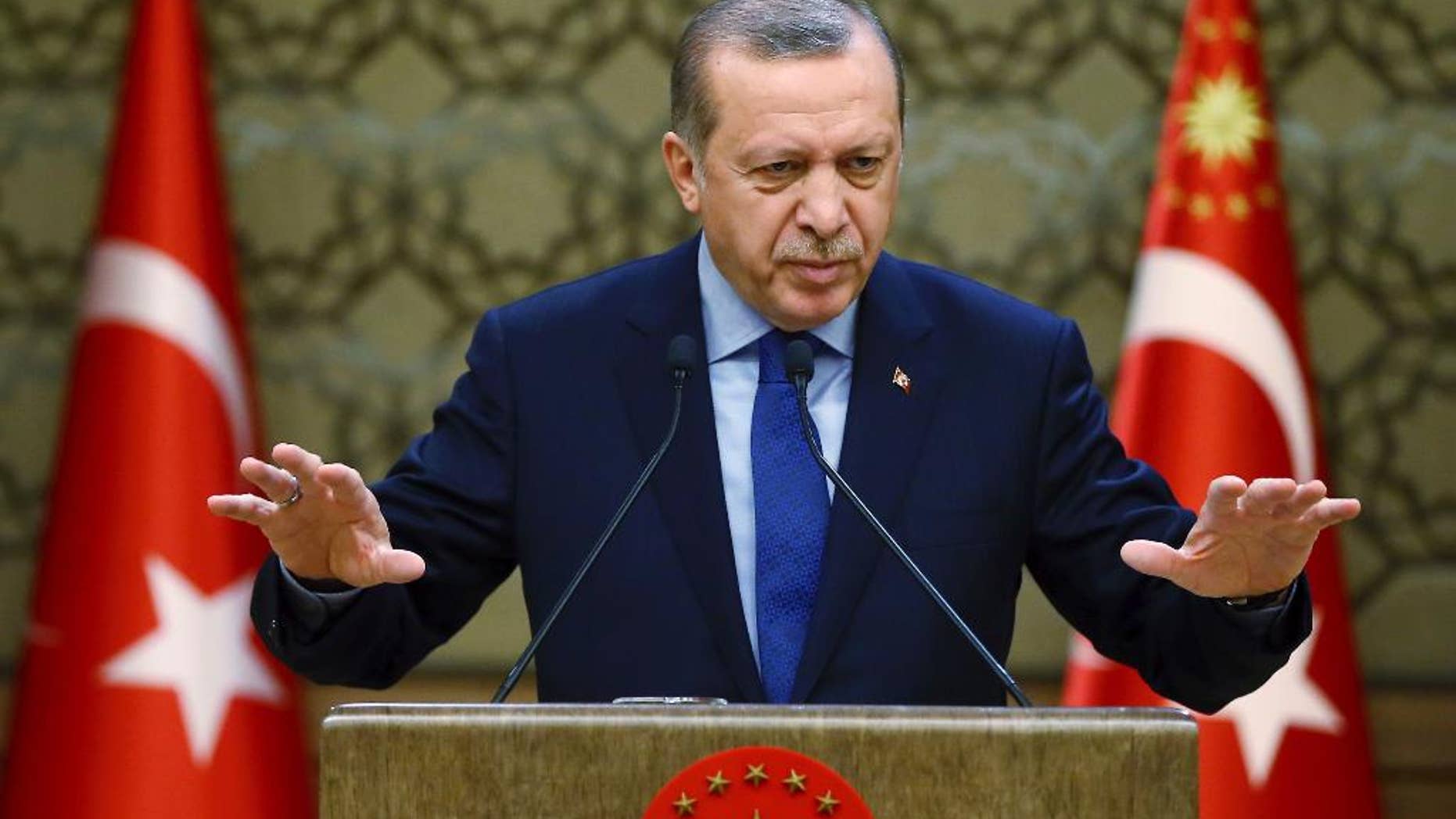 ISTANBUL – Turkey's President Recep Tayyip Erdogan has renounced the dollar in favor of the ailing Turkish lira in keeping with his appeal to Turkish citizens to do the same.
Presidential spokesman Ibrahim Kalin said Thursday that Erdogan had "exchanged all of the foreign currency in his accounts into Turkish liras" after urging his citizens to give up the greenback.
Erdogan called on Turkish citizens last week to convert savings held in foreign currencies into gold and Turkish lira to help boost the ailing currency, which recently dropped above 3.5 lira per dollar, the weakest exchange rate in more than a decade.
Turkish citizens often hold their money in dollars, euros and gold to mitigate the risk of a rapid devaluation of their currency.