Turkey's Erdogan invites opposition politician to inspect palace for gold-plated toilet seats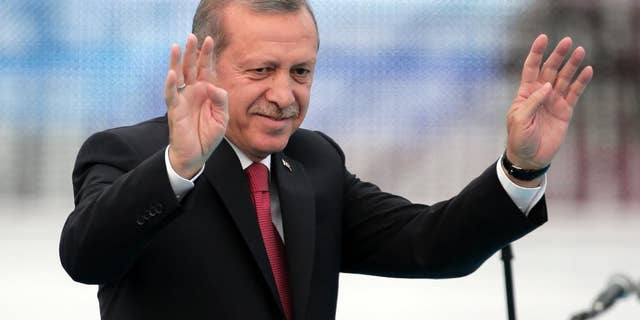 ANKARA, Turkey – Turkey's President Recep Tayyip Erdogan has invited the main opposition party leader to inspect the toilets in his lavish, 1,150-room palace after the politician claimed that it had gold-plated toilet seats.
The state-run Anadolu Agency said Erdogan's office extended the invitation on Monday, following accusations by secular party leader Kemal Kilicdaroglu and other opposition parties of excessive spending of taxpayers' money by the president on luxuries. Turkey holds general elections on Sunday.
The opposition leader did not immediately respond to the invitation.
On Sunday, Erdogan told state-run TRT television in an interview that he would resign if Kilicdaroglu found a gold-plated toilet seat at the $620 million palace. He also challenged Kilicdaroglu to resign if none is found.
The interview was conducted in a palace room with gold-colored furniture.