Turkey says will not 'tolerate' Syria-linked radicals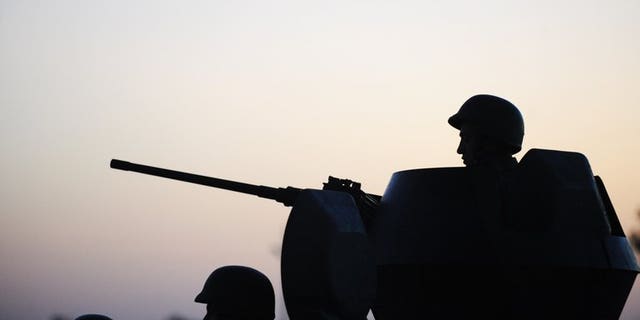 ANKARA (AFP) – Turkey's President Abdullah Gul said his country will not "tolerate" al-Qaeda-type groups emerging in the Syrian conflict following fighting between rebels and jihadists last week.
"We will not allow any formation beyond our borders that would threaten Turkey and the entire region," Gul was quoted as saying by the Milliyet newspaper on Sunday. "We can never tolerate this."
The president said the threats of radicalism and terrorism emerging from Syria's civil war were "Turkey's most important issues" which were often discussed with the military.
Gul was speaking to reporters en route to New York where he is due to attend the UN General Assembly.
Last week, Turkey temporarily shut its border after fighting between Syrian rebels and an Al-Qaeda front group in the northern town of Azaz.
The Islamic State of Iraq and the Levant (ISIS) on Wednesday seized control of Azaz amid increasing reports of fighting between ISIS and non-jihadist rebels seeking to oust President Bashar al-Assad's regime.
Turkey has cut off ties with the regime in Damascus since Assad's deadly crackdown on popular dissent and has so far taken in more than 500,000 Syrian refugees as well as providing shelter for rebels.