Turkey says Syria 'harassed' Turkish jet by locking radar system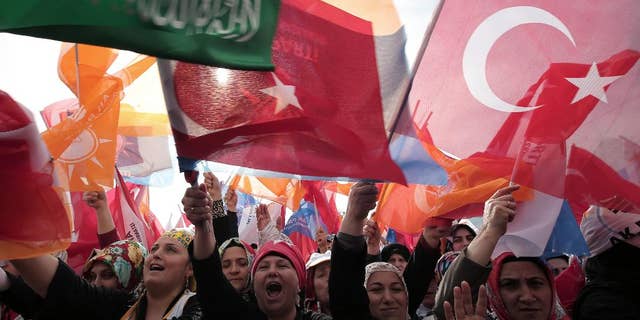 ANKARA, Turkey – Turkey's military says a Syrian missile system "harassed" a Turkish fighter jet for more than four minutes by locking radar onto it.
Monday's military's announcement said the incident happened on Sunday, the same day that Turkish fighter jets shot down a Syrian warplane for violating Turkey's airspace. Tensions have since escalated between the neighboring countries.
It was not immediately clear if the radar-lock happened before or after the plane was shot down.
The military said the Turkish F-16 jet was on a routine patrol of the Turkish-Syrian border when it was harassed by SA-5 missile system.
Turkey frequently details harassment by Syrian radar system but Monday's was the first report since Turkey shot down the Syrian plane. Syria shot down a Turkish jet in 2012.