Turkey says Belgium ignored warning about jihadi bomber
Belgian officials ignored warnings last June that one of the brothers suspected of blowing himself up in Tuesday's deadly Brussels attacks was a terrorist, Turkey's president said Wednesday.

Ibrahim El-Bakraoui, a petty criminal born and raised in Brussels and suspected of being the bomber who blew himself up at Zaventem Airport, killing at least 11, was nabbed crossing into Turkey from Syria nine months ago, Turkish President Recep Tayyip Erdoğan said. Turkish officials said they told their counterparts in Brussels of his likely involvement with ISIS, which has claimed credit for Tuesday's attacks.
A Turkish official said Dutch authorities allowed Bakraoui to go free because Belgian authorities could not establish any ties to terrorism.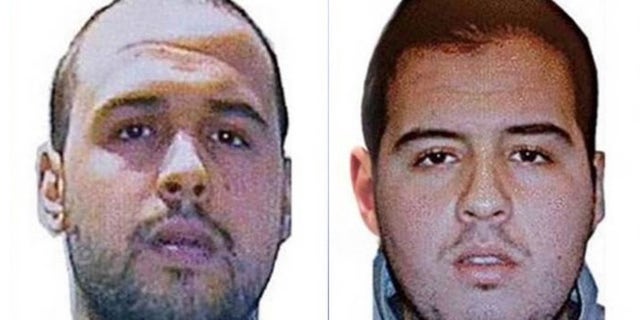 The development came a day after twin terror attacks involving as many as four bombers killed 31 people and injured 270 in a Metro station and at the airport. If true, the ignored warning could prove to have been a costly security lapse.
Bakraoui was reportedly deported back to Europe, choosing to go to The Netherlands before making his way back to Brussels. Police who raided his apartment Tuesday found a note left by the Islamic fanatic in which he said he wrote of his desperation.
"I don't know what to do. I'm looked for everywhere and I might even find myself in a jail cell," read a portion of the letter, recited by Belgian federal prosecutor Frederic Van Leeuw at a Wednesday news conference.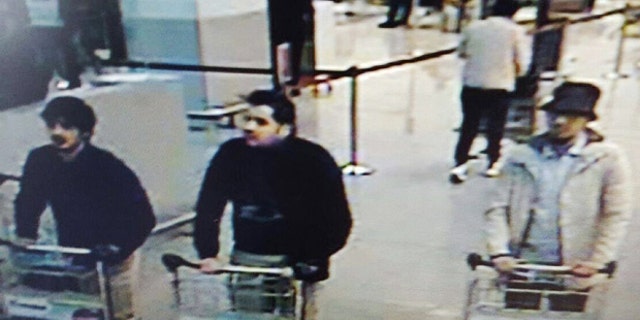 The Israeli newspaper Haaretz reported Wednesday that Belgian security services, as well as other Western intelligence agencies, had "advance and precise intelligence" of the pending terror attacks prior to Tuesday. The newspaper said authorities had specific warning the attacks were coming soon and would take place at the airport and in the subway system.
It was not clear how authorities were allegedly warned of the attacks in advance, but they came four days after the arrest in Brussels of Salah Abdeslam, who took part in the Nov. 13 attack in Paris that killed 130. Abdeslam was reportedly cooperating with authorities, and there has been widespread speculation that the situation could have prompted the Brussels ISIS cell to fast-track its deadly plot.
Belgian Foreign Minister Didier Reynders told reporters Sunday, two days before the attacks, that Abdeslam told Belgian authorities "he was ready to restart something from Brussels."
Belgian intelligence determined that Abdeslam had established a new terror cell in Brussels after the Paris attacks, Reynders said.
The potential security lapse came to light as authorities in Belgium continued to hunt for Najim Laachraoui, who is believed to have made the explosives used in both Tuesday's and last November's terror attacks. Laachroui is believed to have been one of three men caught on a surveillance photo pushing suitcase bombs just minutes before at least two explosions ripped through the busy airport just after 8 a.m. Tuesday.
"[He] left a bag and his bag contained the most important explosive charge," Van Leeuw said at the news conference. "His bag exploded right after the arrival of federal police. Fortunately no one was hurt.
Bakraoui's brother, Khalid El-Bakraoui, has been identified as the bomber at the Metro station, which killed at least 20. Like his brother, he was a Belgian citizen with a long criminal record.
The Guardian also reported that one of the El-Bakraoui brothers had rented a safe house in Charleroi, Belgium, that was used by Paris attackers Abdelhamid Abaaoud and Bilal Hadfi as a rendezvous point prior to the assaults that killed 130 people in the French capital. The paper also reported that one of the brothers had provided weapons and ammunition to the terrorists who attacked the Bataclan concert hall on that deadly night.
DH reported that in October 2010, Ibrahim, 30, was convicted of shooting at police with a Kalashnikov during an attempted robbery. He was sentenced to nine years in prison. In February 2011, the paper reported, Khalid was sentenced to five years' probation in connection with a string of carjackings.
At least 86 countries have seen citizens leave to join ISIS, but Brussels is a particular hotbed for terrorist recruiting, according to a 2015 analysis by the Soufan Group. Belgian Interior Minister Jan Jambon said the majority of the country's foreign fighters came from Brussels, and most of those from the Molenbeek neighborhood.
More than 470 people have left the tiny European country to become foreign fighters as of Octber 2015. That's fourth in Western Europe overall, but first in fighters per capita. At least 118 of those 470 have returned, according to the Soufan Group analysis.