Turkey referendum: Erdogan supporters claim victory, opposition to demand recount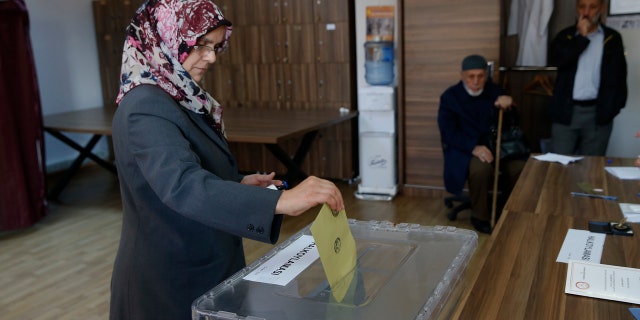 Turkish voters appeared Sunday to have approved constitutional changes that would greatly expand the powers of President Recep Tayyip Erdogan, though the country's main opposition party said it would call for a recount in up to 60 percent of the votes.
State-run Anadolu news agency said votes in favor of allowing 18 constitutional changes stood at 51.3 percent with 98 percent of ballots counted.
The changes would replace Turkey's parliamentary system of government with a presidential one and could see Erdogan remain in office until at least 2029.
Erdogan told reporters late Sunday that the "yes" side was ahead by approximately 1.3 million votes. The president initially struck a conciliatory tone, calling the referendum a "historic decision." However, Erdogan later warned critics against "belittling" the result, saying they "shouldn't try, it will be in vain."
"April 16 is the victory of all who said yes or no, of the whole 80 million, of the whole of Turkey of 780,000-square kilometers," Erdogan said.
Opinion polls had shown a narrow lead for a "yes" vote before Sunday's ballot, but the country's three largest cities - Istanbul, Ankara and Izmir - and the mainly Kurdish southeast looked set to vote "no".
The referendum has bitterly divided Turkey, and will affect the country's strained relations with the European Union.
Erdogan has insisted the changes are needed to amend the current constitution, which was written by generals following a military coup in 1980, to confront security and political challenges in Turkey and avoid fragile coalition governments of the past.
Prime Minister Binali Yildirim, whose position will be eliminated under the presidential system of government called for in the referendum, also welcomed the results and extended a hand to the opposition.

"We are all equal citizens of the Republic of Turkey," he said.
"Both the ones who said `no' and the ones who said `yes' are one and are equally valuable."

"There are no losers of this referendum. Turkey won, the beloved people won," Yildirim said, adding that "a new page has opened in our democratic history with this vote. Be sure that we will use this result for our people's welfare and peace in the best way."
But critics say the move grants sweeping powers to Erdogan following a failed coup last July.
A statement on the High Electoral Board's website hours before polls closed said it would count ballots that had not been stamped by officials as valid unless they could be proved fraudulent.
That triggered strong criticism from the main opposition People's Republican Party, which said the decision caused a serious legitimacy problem in the referendum.
Erdal Aksunger, deputy chairman of the party, claimed "illegal acts" had been carried out in favour of the government in the referendum.
He said: "Since this morning, we have determined some 2.5 million problematic votes."
Devlet Bahceli, leader of the Nationalist Action Party, declared victory for the "yes" campaign, and said Turkish voters had chosen of their own free will.
He added the result was "a very important success; a win that makes neglect and denial impossible".
After casting his vote in a school near his home in Istanbul, Erdogan said: "God willing I believe our people will decide to open the path to much more rapid development.
"I believe in my people's democratic common sense."
Around 55 million people were eligible to vote in the referendum.
Under the proposals, the office of prime minister would be abolished, allowing the president to draft the budget, declare a state of emergency and issue decrees overseeing ministries without parliamentary approval.
The Associated Press contributed to this report.

Click for more from SkyNews.com.