Turkey prime minister warns Syria leaders that they will 'pay' for atrocities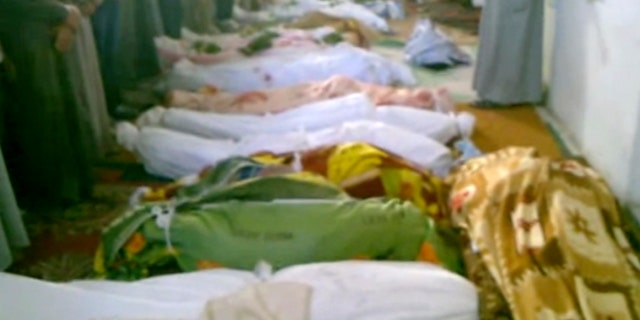 Turkey's prime minister has warned Syrian leaders that the Syrian people will "make them pay" for massacres like the reported killing of dozens in a farming village by government forces this week.
Recep Tayyip Erdogan calls the killings an attempted "genocide" and says such acts of violence are "the footsteps of a regime that is on its way out."
World leaders have heaped criticism on President Bashar Assad's regime for the mass killings Thursday in the village of Tremseh.
Activists say they have confirmed the deaths of more than 150 people at the hands of regime forces. Many more remain missing. The government says 50 were killed but denies its troops caused the deaths.
Activists say more than 17,000 people have been killed since the uprising's start in March 2011.