Turkey issues new extradition request for officers in Greece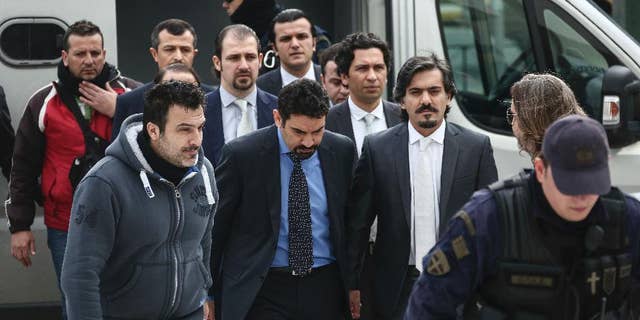 ANKARA, Turkey – Turkey's justice ministry has made a new extradition request after Greece's Supreme Court ruled against sending back eight Turkish servicemen who fled their country by helicopter after a coup attempt.
The state-run Anadolu Agency reported Friday that the justice ministry had sent a second extradition request for the eight Turkish officers.
Greece's Supreme Court Thursday rejected Ankara's first request on the basis that the servicemen were unlikely to face a fair trial if returned to Turkey.
Lower courts had issued mixed decisions on the return of the officers in a series of separate hearings.
The extradition case has soured complicated ties between neighbors and NATO allies Greece and Turkey, which remain at odds over war-divided Cyprus and boundaries in the Aegean Sea.