Turkey expected to extend post-coup state of emergency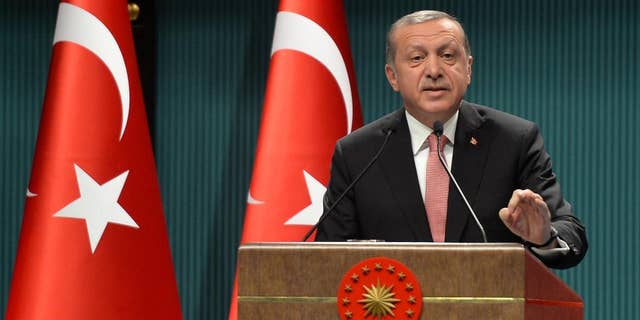 NEWYou can now listen to Fox News articles!
ANKARA, Turkey – Turkey's national security council has recommended that a three-month state of emergency declared following the failed July 15 coup be extended.
The council, made up by political and military leaders and chaired by President Recep Tayyip Erdogan, issued the recommendation late Wednesday in order "to take measures to protect the rights and freedoms of citizens." It did not specify by how long it should be prolonged.
The government accuses U.S.-based Muslim cleric Fethullah Gulen of masterminding the coup. The state of emergency has allowed the government to pass legislation through decrees, facilitating a massive crackdown on his movement.
Turkey has arrested some 32,000 people in connection to the coup. Tens of thousands of people have been dismissed or suspended from government jobs including the police, military and judiciary.