Turkey Cancels Oil Search Plans in Syria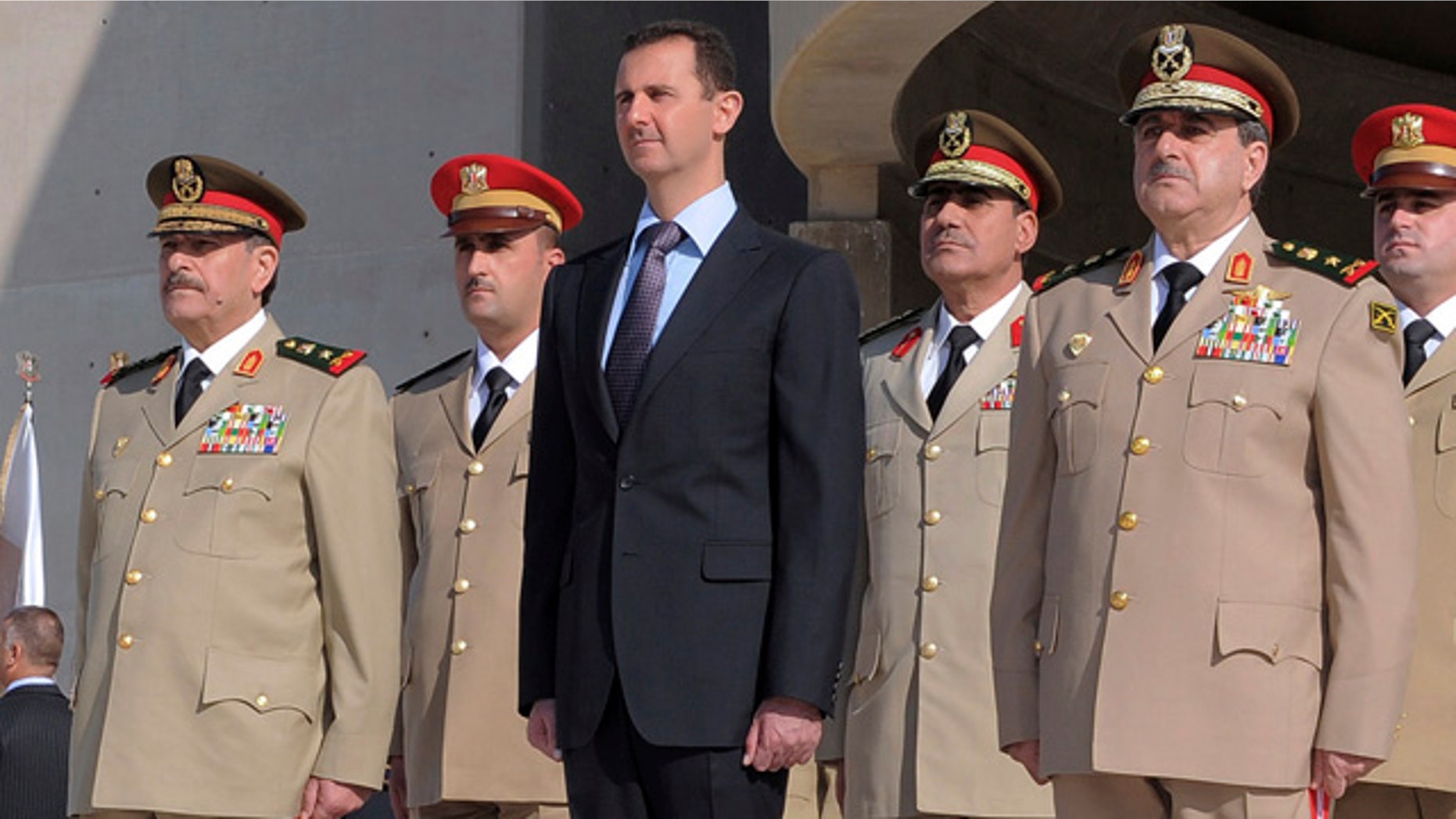 ANKARA, Turkey (AP) -- Turkey on Tuesday canceled plans for oil exploration in Syria, while also threatening to cut electricity supplies after a spate of attacks by supporters of Syrian President Bashar Assad on its diplomatic missions.
Energy Minister Taner Yildiz announced that Turkey had shelved plans for Turkey's petroleum company, TPAO, to jointly explore oil with Syria's state oil company in six wells. Yildiz also threatened that Turkey could review supplies of electricity to the troubled country if tensions continue.
"Right now, we are providing electricity (to Syria)," Yildiz said. "If (Syria) continues on this course, then we might have to reconsider these decisions."
A Turkish Energy Ministry official -- speaking on condition of anonymity in line with ministry regulations -- told The Associated Press that Turkish companies provide Syria with on average 2 billion kilowatt/hour of electricity per year.
Turkey's Prime Minister Recep Tayyip Erdogan slammed Assad for his brutal crackdown on opponents and attacks by his supporters on Turkish diplomatic missions on Saturday.
Turkey no longer has confidence in the Syrian regime, Erdogan said, warning Assad that his brutal crackdown on opponents threatens to place him on a list of leaders who "feed on blood."
Erdogan also urged Assad to punish those responsible for attacks on Turkish diplomatic missions in Syria.
Addressing Assad disrespectfully by his first name, Erdogan said: "Bashar, you who have thousands of people in jail, must find those who attacked the Turkish flag and punish them," in reference to burning of the Turkish flag in Saturday's attack on the Turkish consulate in the Syrian city of Latakia.
Turkey's Foreign Minister Ahmet Davutoglu said Turkey was "determined to implement the most effective sanctions that will not harm the people of Syria." The minister was speaking to Turkish journalists in Rabat where he is holding talks with Arab foreign ministers.
Assad's supporters tried to break into Turkish missions on Saturday to denounce an Arab League decision to suspend Syria's membership over its crackdown on the eight-month uprising. Turkey is not a member of the league, but welcomed the decision.
Erdogan took pains to note that his comments were politically neutral.
"It is not among our expectations that the Assad regime meet all the demands of the (Syrian) people," Erdogan said. "Our wish is that it (the Assad regime), which is now on a knife-edge, does not enter this road of no return, which leads to the edge of the abyss."
Turkey evacuated the families of diplomats after Saturday's attacks on its embassy in Damascus and its consulates in the cities of Aleppo and Latakia.
"I again strongly condemn the attack on the Turkish flag and our missions," Erdogan said.
Turkish President Abdullah Gul warned Syria that it must protect Turkish missions.
"If they don't take necessary measures, no doubt our reaction will be different if it is repeated," Gul said.
Turkey has long urged Syria to end the crackdown, which the U.N. estimates has killed more than 3,500 people since mid-March.
"No regime can survive by killing or jailing," Erdogan said. "No one can build a future over the blood of the oppressed."
Turkey's government had cultivated warm ties with Assad, but has grown highly critical of his government. Turkey has imposed an arms embargo on Syria and is expected to announce other sanctions. Turkey has also opened its borders to Syrians fleeing the violence. More than 7,700 refugees are being sheltered in several Turkish camps along the Syrian border.
Turkey has also allowed a Syrian opposition group, the Syrian National Council, to hold meetings in Turkey.
The council, a broad-based opposition umbrella group, was formed in Istanbul in September. No country has recognized it so far as a legal representative of the country and Syria has threatened tough measures against any country that does.