Turkey assails US over ties with Syrian Kurdish militia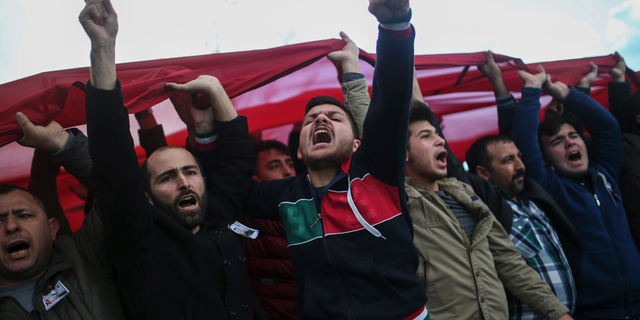 NEWYou can now listen to Fox News articles!
ANKARA, Turkey – Turkey's foreign minister is assailing the United States, claiming American forces in Syria are intentionally stalling the fight against Islamic State militants as an excuse not to cut ties with Syrian Kurdish fighters as Ankara has demanded.
Mevlut Cavusoglu says U.S. forces are leaving "pockets" with IS militants intact to justify continued cooperation with the Kurdish militia.
Cavusoglu says ties with the U.S. are "at a critical stage" and that Washington needs to take "concrete steps" to regain Turkey's trust.
Ankara is riled over Washington's support for the Syrian Kurdish People's Protection Units, or YPG — the top U.S. ally in the anti-IS fight. Turkey considers the YPG a "terrorist" group linked to Kurdish insurgents within Turkey.
U.S. Secretary of State Rex Tillerson is due in Ankara later this week.