Turkey arrests suspected IS European recruiter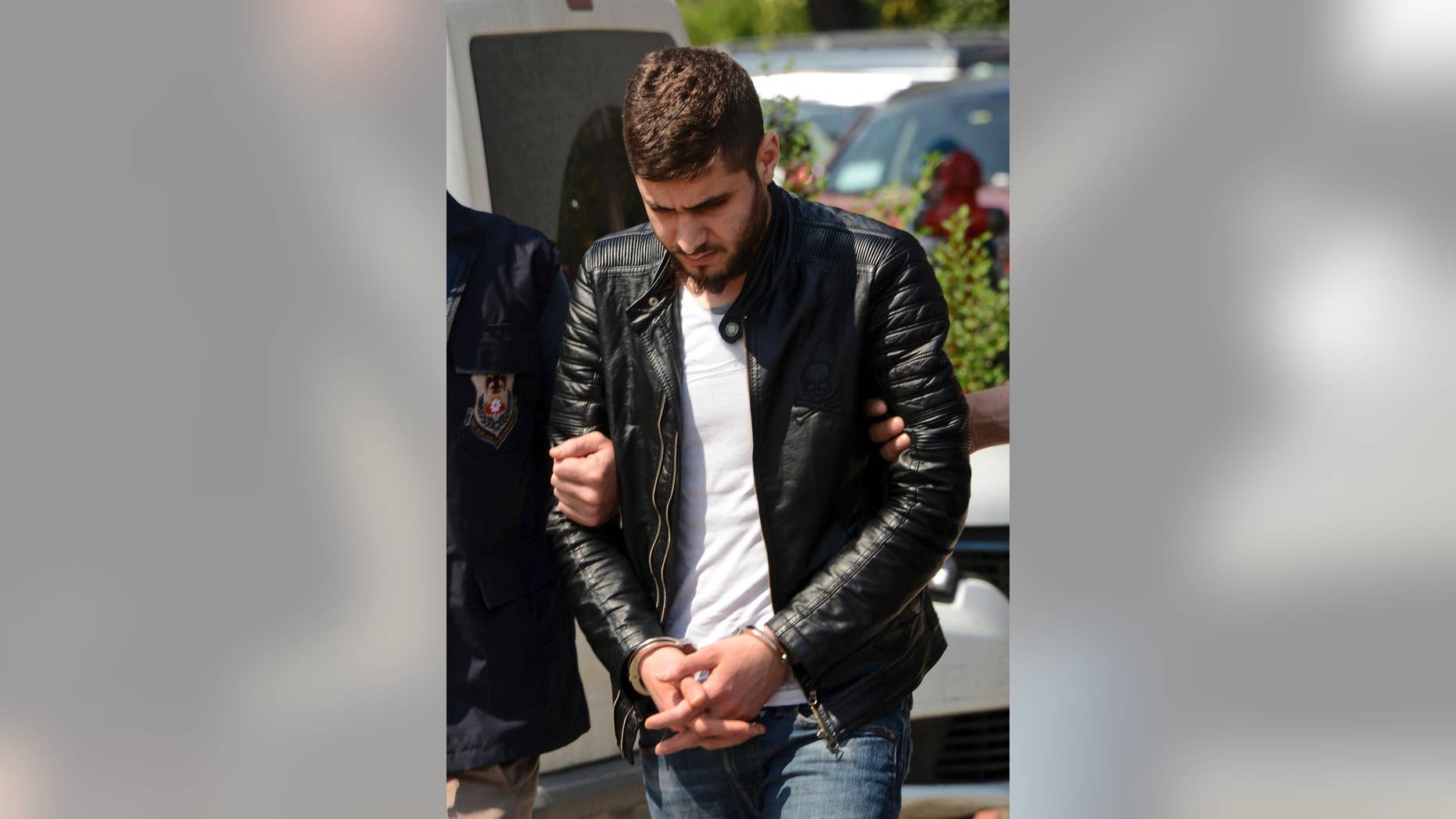 ANKARA, Turkey – Turkish authorities arrested a Syrian man who allegedly recruited militants from European countries to fight for the Islamic State group, the state-run news agency reported Wednesday.
Anadolu Agency said the man, identified as Safwan Qahwati, was arrested Wednesday after a court order earlier, days after he and his wife were detained on a highway near the southern town of Saricam and interrogated by police.
Qahwati and his wife had been located in a joint operation by police and intelligence officials and taken under custody by officers who stopped a bus in which the pair were travelling, Anadolu reported.
No details were provided about Qahwati's wife, but the agency said she is believed to have been detained, interrogated and then deported to an unknown location.
The agency described Qahwati as a senior IS member, who recruited militants and provided weapons and explosives training.
Qahwati is said to have illegally entered the province of Hatay, which borders Syria, with his wife on March 15.
Anadolu said police discovered digital images of the suspect, including one in which he reportedly posed for a photo wearing a mask and holding a knife on a man's throat.
Turkey has been hit by a string of terror attacks by IS, including one during New Year's celebrations at an Istanbul nightclub that left 39 people dead.
Authorities say some 52,000 people from 145 countries suspected of links to IS were placed on a no-entry list and some 4,000 people have been deported.