Tunisia's capital calm, awaits new protest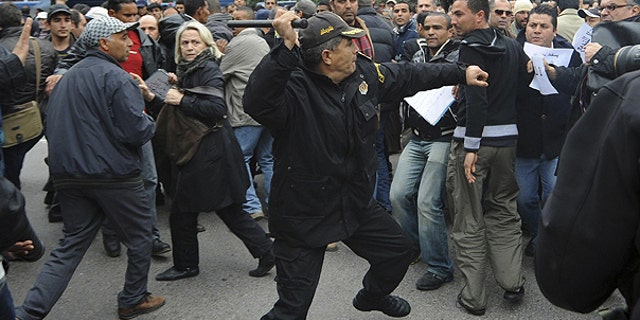 TUNIS, Tunisia – Tunisia's capital is alive with commercial activity, but calls continue for more demonstrations against remnants of the old guard still in power after the president's ouster.
Text-messages called for new demonstrations in Tunis Wednesday, despite efforts by officials to restore calm. Four ministers quit a freshly formed government a day earlier in a show of solidarity with the protesters.
A populist uprising ousted President Zine El Abidine Ben Ali on Friday after 23 years in power. The caretaker government is now struggling to calm tensions.
An airport official said Tunisia's Foreign Minister Kamal Merjan left the Egyptian resort town of Sharm el-Sheik on Wednesday before the opening of an Arab League summit, without giving reasons.