Tunisia jails 6 Salafists for torching Sufi shrine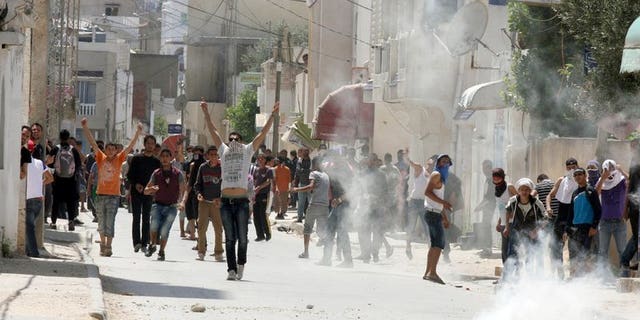 TUNIS (AFP) – Six people belonging to Tunisia's hardline Salafist movement have each been handed five year jail sentences for torching an important Sufi shrine, the country's Sufi union said on Tuesday.
"It's the first time such a sentence has been pronounced. It shows that the law can be applied in Tunisia when the political will exists," Mohamed El Heni, one of the union's leaders, told AFP.
Four of those convicted were already in custody while the remaining two are on the run, he added.
They were sentenced on Monday over an arson attack last October on the tomb of Saida Manoubia in the capital, one of the country's main Sufi shrines.
The attack came amid a spate of similar violence by Tunisia's increasingly assertive Salafists, who consider such shrines to be contrary to Islam.
According to the Sufi union, some 50 holy sites were targeted between last summer and early 2013, but Heni said "no arrests have taken place except in the case of the Manoubia shrine".
He said one reason for this was the fact that the attacks took place at night in remote areas, but also because of "laxity by the public authorities" towards the Muslim extremists.
Heni mentioned in particular that no one had yet been arrested over the fire in January that destroyed the mausoleum of Sidi Bou Said, in another Tunis suburb of the same name popular with tourists.
The ruling Islamist party Ennahda "has not entirely cut the cord with the Salafists," he said.
Since the revolution that overthrew Zine El Abdine Ben Ali in January 2011, radical Islamists suppressed under former dictator have been implicated in a wave of attacks, often targeting Sufi shrines and cultural festivals, and culminating last September in an assault on the US embassy.
Ennahda has been strongly criticised for failing to rein in the Salafists, although it has taken a tougher stand in recent months faced with the discovery of Al-Qaeda-linked groups along the border with Algeria.