Trump-Xi meeting at G-20 'went better than expected,' US president says
President Trump and Chinese President Xi Jinping's face-to-face meeting on trade relations in Osaka, Japan, on Saturday "went better than expected," Trump said after the talks.
Trump described the meeting as "excellent" and said the U.S. and China were "back on track" in trade talks but added that "negotiations are continuing." He told reporters he would announce the results of the talks at a news conference later Saturday.
TRUMP TELLS PUTIN NOT TO 'MEDDLE IN THE ELECTION,' HIS TONE WAS CRITICIZED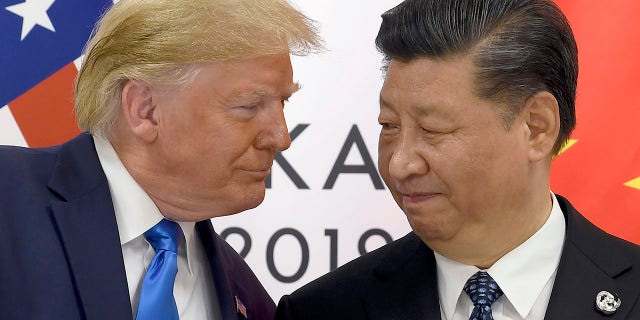 China's official Xinhua News Agency said the two leaders agreed to restart trade talks "on the basis of equality and mutual respect," saying the leaders had reached a cease-fire on trade and that Trump also agreed to forego new tariffs on Chinese imports.
The meeting between the two leaders at the G-20 summit was their first in seven months, although the two leaders reportedly also met at a dinner for the Group of 20 leaders, where Trump said much was accomplished.
The de-escalation is a pattern for Trump and Xi, whose agreements often break down over negotiation details.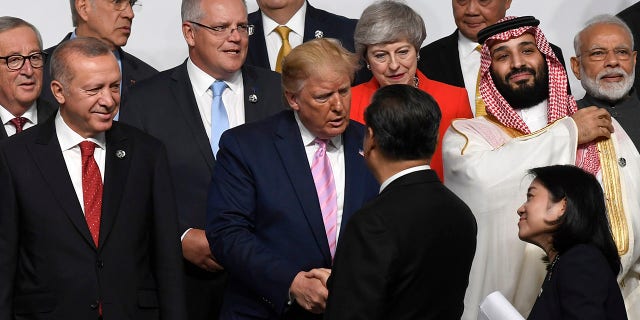 In the meeting, Trump and Xi were expected to focus on issues including trade and a dispute over Huawei Technologies.
"We've had an excellent relationship," Trump said to Xi before the talks, "but we want to do something that will even it up with respect to trade."
Trump told reporters he thought they would have a "very productive" meeting. "I think we can go on to do something that will be truly monumental and great for both countries," he added.
Xi said, "Cooperation and dialogue are better than friction and confrontation."
CLICK HERE TO GET THE FOX NEWS APP
Trump has already put tariffs on $250 billion in Chinese imports this year and has threatened to tax an additional $300 billion. China retaliated with its own tariffs on American exports.
After the meeting with Xi, Trump met with Turkish President Recep Tayyip Erdogan.
The Associated Press contributed to this report.