Trump-Putin meeting at G-20 Summit is a go, Kremlin official confirms: report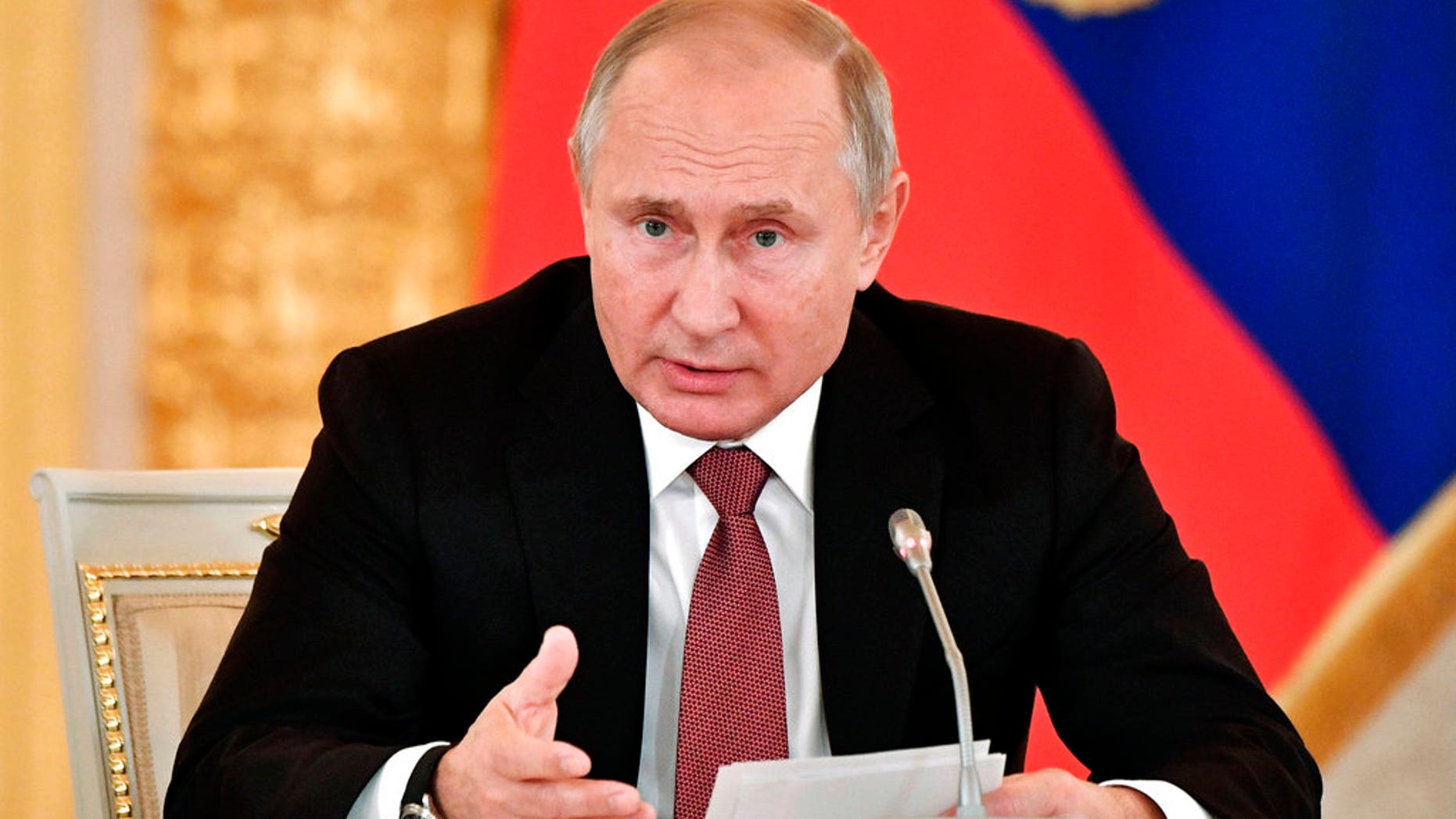 President Donald Trump is slated to sit down one-on-one with Russian President Vladimir Putin at the G-20 Summit in Argentina this Saturday, The Washington Post reported, citing a Kremlin official.
Trump told The Post on Tuesday he could cancel his meeting with Putin after Russia drew global condemnation for seizing Ukrainian vessels over the weekend and heightening tension in the region.
UKRAINE URGES NATO TO DEPLOY SHIPS AMID STANDOFF WITH RUSSIA
"We are expecting the two presidents to speak briefly at first, but everything is left to the discretion of the heads of state," Kremlin spokesman Dmitry Peskov said. "Washington has confirmed."
The two leaders are expected to discuss security matters, bilateral relations, disarmament, and regional conflicts, including the situation in Syria, the Iranian nuclear deal and North Korea.
"This is in the interests not only our two countries, but the world at large," he said.
After the Trump-Putin meeting, delegations will converge for talks expected to last an hour, Peskov said.
The Associated Press contributed to this report.