Trump addresses CEO summit in Vietnam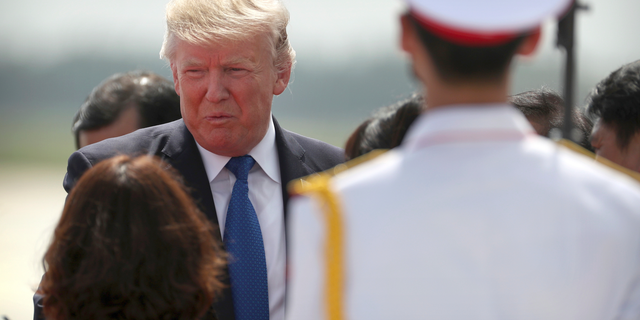 DANANG, Vietnam – President Donald Trump says the whole world is being lifted by America's economic renewal.
Trump is telling a gathering of CEOs at the Asia-Pacific Economic Cooperation summit in Danang, Vietnam that a "new optimism" has swept across the United States since his election.
He's reciting statistics about economic growth, low unemployment and stock market highs.
Trump says he's had the pleasure of sharing the "good news from America" everywhere he's been on his first official visit to Asia.
Says Trump: "The whole world is lifted by America's renewal."