Troubled Hearts hit with transfer ban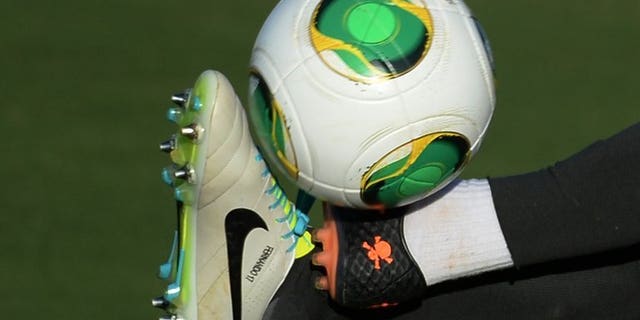 GLASGOW (AFP) – Troubled Scottish Premier League club Hearts have been hit with an extended transfer embargo as punishment for their spell in administration.
A Scottish Football Association judicial panel imposed the ban on Thursday, leaving Hearts unable to sign new players aged 21 and over until February 1 next year.
The Edinburgh outfit were already banned from signing players following their entry into administration on June 19.
But Hearts, whose debt was this week revealed as almost ??29 million (33.2 million euros), are now under an extended transfer embargo as a result of their continued financial problems.
Hearts were also hit with an automatic 15-point penalty in June and manager Gary Locke will be unable to immediately bring in experienced players if the club exits administration before the end of the January transfer window.
Joint-administrator Trevor Birch, who attended the judicial panel hearing at Hampden, was disappointed with the added sanction.
In a statement, he said: "The decision to impose a transfer embargo on players over 21 until the end of January is disappointing.
"Whilst I appreciate that the SFA rules state that clubs in administration will face sanctions, Hearts have already had a points deduction and player embargo - and it feels like we're being penalised twice.
"That said, these are the cards that we've been dealt and we'll now just have to get on with it.
"At least the decision gives us clarity and means that the bidders can move forward and focus their attention on refining their proposals rather than worrying about possible sanctions."