Tropical Storm Lisa strengthening slightly in the Atlantic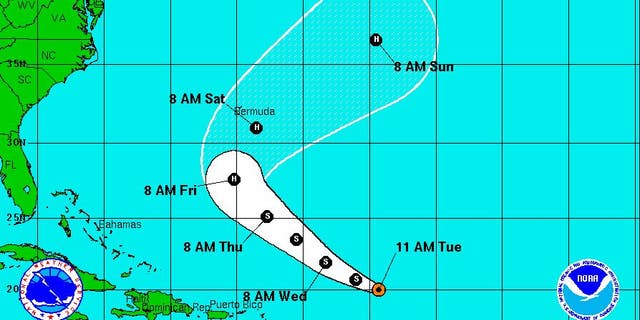 Tropical Storm Lisa was strengthening slightly over the eastern tropical Atlantic on Tuesday and was expected to gain a bit more strength before weakening in a couple of days, the U.S. National Hurricane Center said.
Lisa was centered about 465 miles west of the Cabo Verde Islands late Tuesday afternoon and was moving northwest about 12 mph (20 kph), the hurricane center said. The storm's maximum sustained winds have increased to 45 mph.
The storm was expected to gain some additional strength through Wednesday, before it begins to steadily weaken on Thursday, the center said. The storm poses no threat to land.
Also in the Atlantic, Tropical Storm Karl's maximum sustained winds were holding steady at 40 mph and the storm was moving westward at 14 mph late Tuesday afternoon, the Hurricane Center said. Karl was centered about 480 miles northeast of the Leeward Islands and 1,030 miles southeast of Bermuda. Some strengthening is expected during the next couple of days.
In the Pacific, former Tropical Storm Paine has weakened to a tropical depression and was expected to become a remnant low Tuesday night.