Tropical Storm Ernesto Barrels Toward Mexico & Central America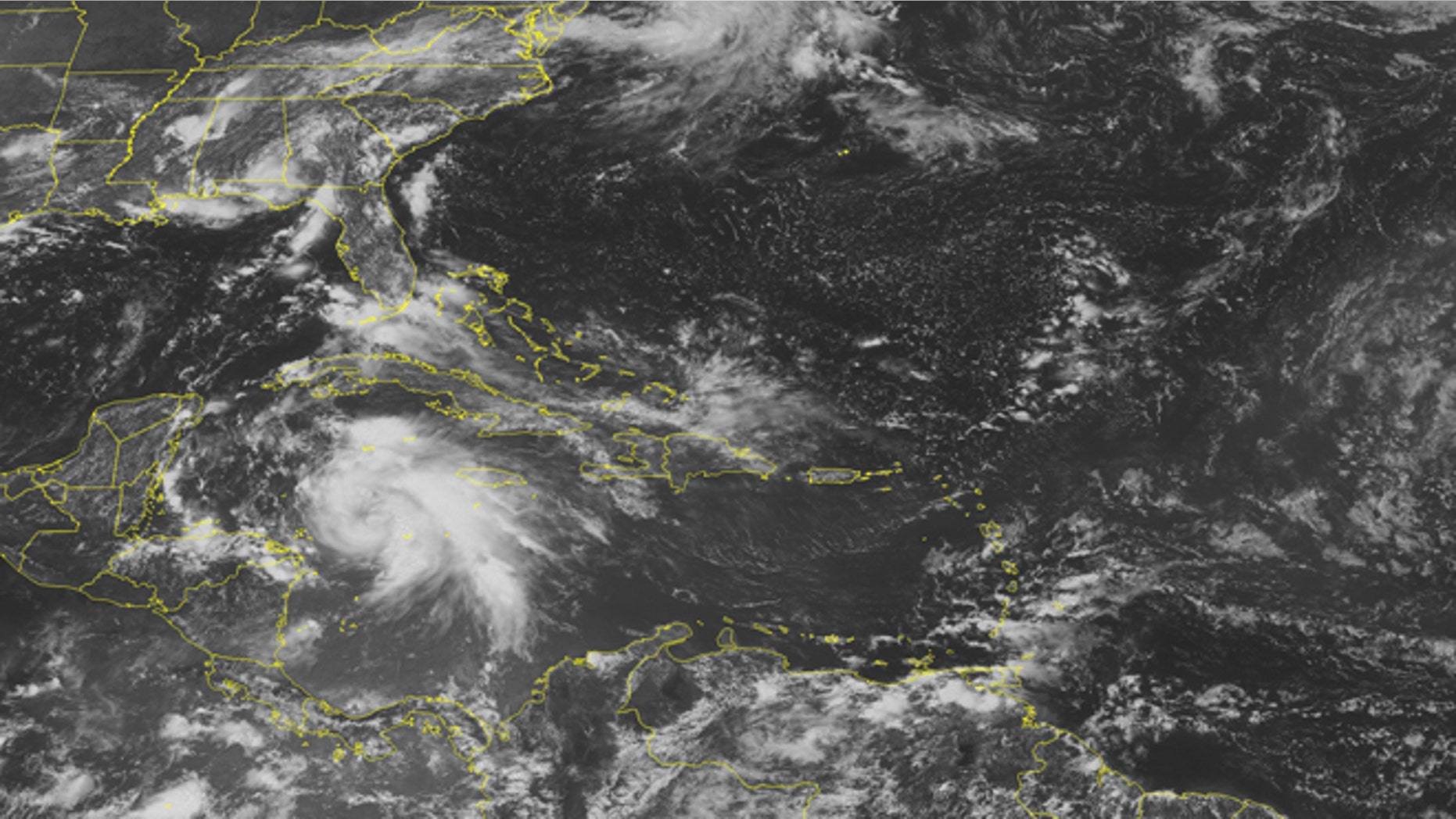 The 2012 Atlantic Hurricane season started off on a very active note, with four named storms forming within the first month of the season. Two of the storms, Alberto and Beryl, formed before the season officially started on June 1st. The named storm Debby became the earliest fourth named storm on record.
After a quiet July, we now have Tropical Storm Ernesto which is forecasted to make landfall in Belize and the Yucatán Peninsula late tonight. The storm is strengthening, and could potentially strengthen into a Category 1 hurricane before making landfall.
Ernesto currently has maximum sustained winds of 65mph. According to the Saffir-Simpson scale, a Category 1 hurricane has maximum sustained winds of 74mph-95mph.
Regardless of the exact strength, Ernesto is forecast to produce torrential rains over Belize and the Yucatán Peninsula, with 4-8 inches possible, locally up to a foot of rain can fall in Belize and over mountainous terrain. Tropical storm conditions are possible as early as this afternoon in Belize. A dangerous storm surge can also occur, raising water levels two to four feet above normal water levels near and north of where the center of the storm makes landfall.
NOAA's 2012 Atlantic Hurricane Season outlook is calling for a near-average hurricane season, in part due to an expected on-set of El Niño conditions in late summer and early fall. The last few years have been above average. A new seasonal outlook will be issued by NOAA's Climate Prediction Center this Thursday, August 9th.
Follow us on twitter.com/foxnewslatino
Like us at facebook.com/foxnewslatino