Tricked into Harvesting Pot? Ohio Feds Call Case Example of Cartel Sponsored Drug Production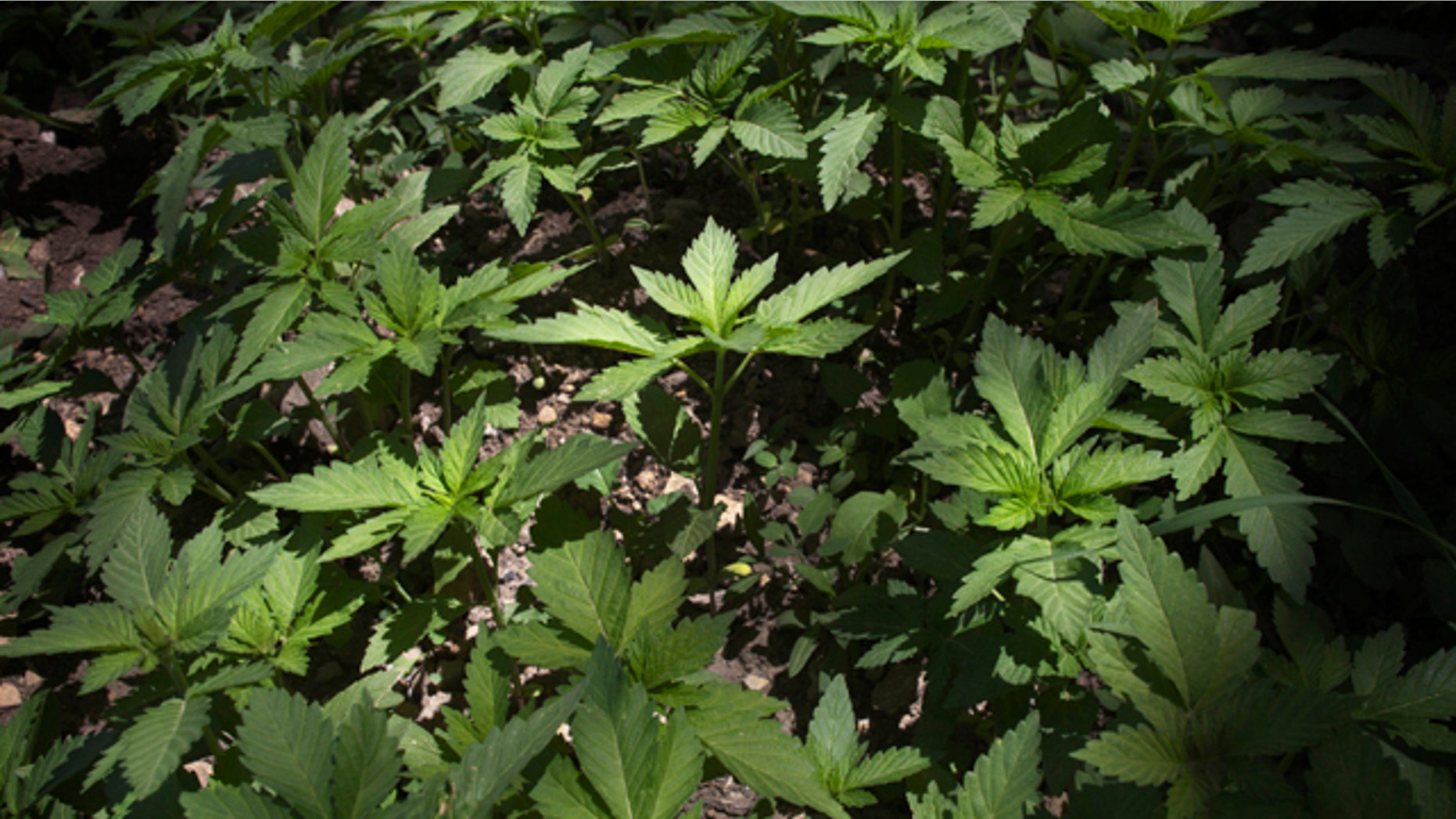 Did they know what they were doing or was it a part of cartel sponsored drug production in America's heartland?
Federal prosecutors are wrapping up their case against 11 men charged with cultivating thousands of marijuana plants. The state's former top cop called it an example of cartel-sponsored drug production, but defense attorneys say many of defendants were day laborers who were tricked into harvesting pot.
All 11 have pleaded guilty and seven have received sentences ranging from a year to 18 months in prison. U.S. District Judge Thomas Rose was scheduled to sentence three more defendants Friday in Dayton, with a final sentencing Aug. 17.
When the arrests were announced in the fall, Attorney General Richard Cordray said the seizures and arrests were further evidence of what he called "cartel-sponsored mega-marijuana farms taking root in Ohio."
Court documents don't provide evidence of that, and defense attorneys say the defendants were poor day laborers trying to earn money for their families with no idea about what they were being hired to do.
Leonel Mondragon-Garcia, for example, got a call on his cell phone offering a day's work without details, said his attorney, Margaret Quinn.
Because of a bum arm, he usually carried supplies to others on roofing jobs. This time, he found himself driven to a rural area of dense woods north of the Muskingum River and discovered he was supposed to help harvest marijuana.
He no sooner realized he was trapped for the day when police raided the camp, arresting him and 10 others, Quinn said.
After several months in jail, the 29-year-old pleaded guilty to conspiracy to knowingly and intentionally manufacturing more than 1,000 marijuana plants. He was sentenced to 12 months and a day in prison, after which he'll be deported.
"It was kind of a misfortune of answering the wrong phone call," said Quinn. "That's a long time to do for an hour's worth of work."
The government probably knew far more about the operation than the undocumented immigrants hired to work on the farm, said Michael Monta, who represented Ismael Bucio-Hernandez.
"They were poor farmers from Mexico," Monta said. "They came over the border I would say with the idea of a better life to send money back home because there was no money back home. And they get caught up in this."
He said it was possible the operation was much bigger, but he hasn't seen evidence of it yet.
Bucio-Hernandez, 34, also pleaded guilty to manufacturing more than 1,000 marijuana plants and was sentenced to 13 months in prison.
Documents released by prosecutors don't name anyone involved in the operation outside Ohio.
One of the 11, Jose Vilchiz-Garcia, was described as responsible for recruiting individuals to harvest and cultivate plants and directing the purchase of supplies for the farm.
Vilchiz-Garcia, 28, has pleaded guilty to the same charge as the others and was scheduled for sentencing Friday. A message was left with his attorney.
The only man in the country legally, Mexican national Hugo Ayala, 42, of Columbus, also pleaded guilty and was sentenced to 14 months in prison.
The September arrests came after a tip from hunters led authorities to thousands of marijuana plants in Muskingum and Logan counties.
Complaints filed in the case by U.S. Drug Enforcement Administration officers say numerous men were found at the camp in Muskingum County separating marijuana buds and plants when the farm was raided on Sept. 20.
The documents say investigators were led to the farm as they conducted surveillance on Ayala near a farm in Logan County in west-central Ohio.
The opportunity to learn more about the operation ended when police moved in as the marijuana was being harvested, said Peter Certo, whose client, Manuel Castrejon-Sanchez, 37, received a 14-month sentence.
"If they had the ability to wait to find out where this stuff was going as opposed to seizing it all in the field they might have found out a lot more about who was organizing this thing," Certo said.
Based on reporting by the Associated Press.
Follow us on twitter.com/foxnewslatino
Like us at facebook.com/foxnewslatino