Trial opens in Pakistan over murder of British woman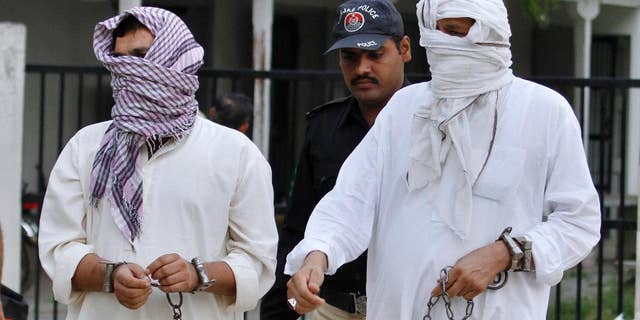 ISLAMABAD – A defense lawyer says a Pakistani court has opened the trial against the father and ex-husband of a British woman over her alleged rape and murder in the name of so-called honor.
Mohammad Arif says the trial began Tuesday against father Mohammad Shahid and ex-husband Mohammad Shakeel, who are accused of killing Samia Shahid, 28.
He says the court delivered the charge sheet to the accused, who must decide by Oct. 7 if they plead guilty or not guilty.
Shahid's family said she had died of natural causes during her July trip to Pakistan.
But after her second husband complained to police, they reopened the case. A police investigation concludes that Shahid's ex-husband raped her and then both men strangled her.
Pakistan reports nearly 1,000 "honor killings" every year.