Treasury chief says UK to adapt if barred from EU market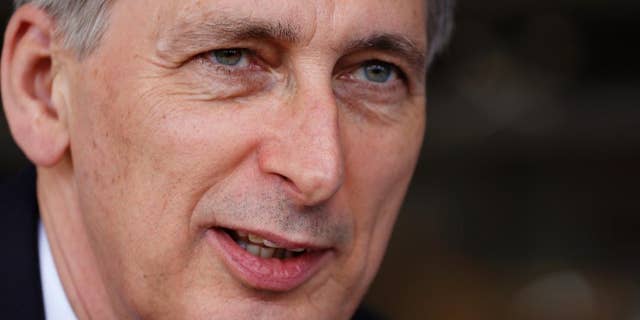 NEWYou can now listen to Fox News articles!
LONDON – Britain's treasury chief says the UK will take whatever steps necessary to stay competitive in the global economy, if the country is shut out of the European Union market.
Philip Hammond's comments Sunday in the German newspaper Welt am Sonntag came as Prime Minister Theresa May is expected to give a speech this week offering the most detailed insight yet into her plans for leaving the EU.
Hammond says the UK's economy may be forced to change without access to the single market, but "you can be sure that we will do whatever we have to do."
EU leaders have made free movement of people a condition for Britain's continued access to the single market. May says voters who supported "Brexit" want the government to reassert control over its borders.