Traveler shot dead at ticket counter in Venezuelan airport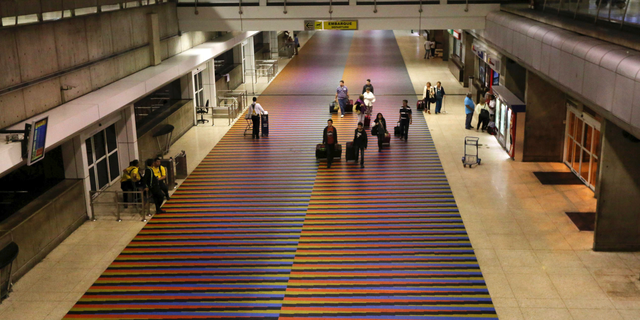 CARACAS, Venezuela – Venezuelan authorities say a traveler has been shot to death at the ticket counter of Caracas' international airport in the latest tragedy to befall the country's main connection to the world.
Local media say the victim arrived from the Dominican Republic and was switching terminals for a connecting flight when unknown assailants shot him Tuesday. The chief prosecutor's office says an employee of local airline La Venezolana was also shot in the arm before the assailants fled.
Colombian airline Avianca last month became the latest foreign carrier to pull out of Venezuela over security concerns as the country struggles with crime and political turmoil.
The almost always empty Maiquetia airport was voted the eighth worst in the world in a recent survey of travelers by the Sleeping in Airports website.