Trapped In Russia, NSA Leaker Edward Snowden's Travel Options Look Grim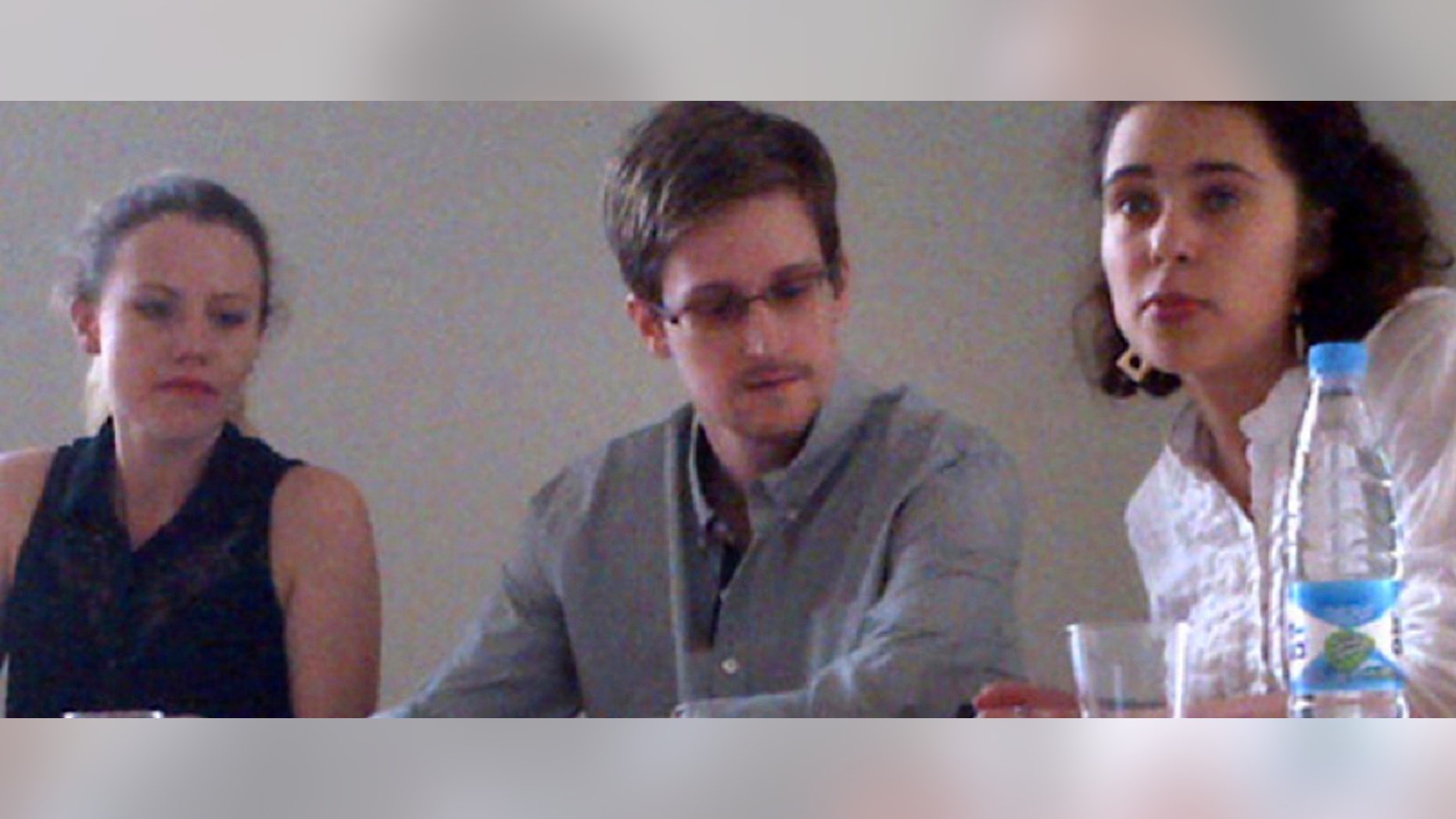 Edward Snowden is truly "The Man Without a Country."
Unlike the character in the 1863 Edward Everett Hale short story, Snowden doesn't have to spend the rest of his life roaming the sea without any news from the outside world. On the contrary, Snowden is trapped very far from the sea – he's inside Moscow's Sheremetyevo Airport, inundated with incessant news about his case.
And this news isn't looking good for him.
The 30-year-old former National Security Agency contractor and CIA employee who leaked details of several top-secret U.S. programs to the press is desperately trying to find a way to one of the Latin American nations that has offered him political asylum.
Getting to Venezuela or Nicaragua, however, is more difficult than simply just jumping on the next plane out of Moscow. The United States has made his detention a national security priority and nations through Europe are on high alert for any whiff of him traveling through their airspace.
If Snowden – and the flight crew that agrees to take him to Latin America – want to get from Moscow to their destination without incident, they'll have to get creative.
One route would take the NSA leaker on an Arctic adventure that would have his flight jetting off from Moscow charting north and west over the chilly waters of the White and Norwegian Seas before bearing south toward the warm equator and into relative safety at the Venezuelan capital, Caracas.
This path – almost 7,000 miles – would avoid any touchy flights through European airspace, but it is also requires an expensive, charted plane, has potential safety risks and there are very few planes that can stay in the air without refueling for such a lengthy trip.
He better start learning Russian and liking the taste of vodka because he's not going anywhere anytime soon.
"It would cost millions of dollars to pull this stunt off and Snowden doesn't have that money nor is he worth that much money to anyone," Michael Boyd, an aviation expert at the Boyd Group International consulting firm, based in Evergreen, Colo.
Another approach Snowden might take if he is ever able to get in the air is to bounce around from Russia to Latin America via a series of countries in the Middle East and Africa that are hostile to the U.S., friendly with Russia or just too corrupt or too poor to ground his plane.
While the issue of refueling isn't a problem with this route and the flights to places like Tehran or Khartoum in the Sudan are easy from Russia, the trip still requires a flight over Egypt. While some anti-American sentiment has surfaced during the country's recent turmoil, Egypt's military – currently ruling the country – still relies heavily on U.S. aid and would see no problem bringing the NSA leaker's flight to the ground.
Along with Egypt, the flight would require traveling over several countries that on a whim could order the plane to the ground – especially offers some type of reward for bringing Snowden out of the air.
"The U.S. could offer something that some country needs as incentive for helping bring in Snowden," Boyd said. "'Oh, you need some F-16 fighter planes? Yeah, we might have some of those around if you help up,' it's something like that."
The most brazen move that Snowden could take would be to get on a flight from Moscow to Latin America on a flight with a high-ranking diplomat or government official from either Russia or some Latin American nation.  This idea hinges on the hope that European powers wouldn't risk another diplomatic impasse like the recent scandal with the grounding of Bolivian President Evo Morales' flight over suspicion that Snowden was on board.
The chink in the armor of this plan is that the precedent has already been set that European countries will follow U.S. requests to ground or hold for suspicious air passengers following the Morales affair, and if they will order a president's plane grounded they would most likely give the order for a flight carrying someone of lesser rank.
"If Prime Minster Medvedev was on the flight, maybe they wouldn't ground the plane, but Russia is not going to do something like that," said William Pomeranz, the director of the Kennan Institute at the Woodrow Wilson Center in Washington D.C.
Pomeranz is one of many skeptics of the possibility of Snowden leaving Russia anytime soon, arguing that Russian President Vladimir Putin is both too politically savvy and not looking to get into a diplomatic row with the U.S., especially with the G-20 summit in St. Petersburg coming up in September.
"They would be sticking their necks out for someone who doesn't mean anything to them," Pomeranz noted. "They don't owe him anything. He's an unwanted guest, literally and figuratively."
Snowden seems to recognize that his travel options are looking less and less promising and on Friday he enlisted the support of well-known human rights groups – both in Russia and globally – to support his bid to gain at least temporary asylum in Russia.
During a meeting at Sheremetyevo airport with human rights activists, Snowden said that the only way he can be safe is to have temporary asylum in Russia and asked the U.S. and European powers not to interfere in his asylum process. He also reiterated that he believes he was justified in his actions, according to Snowden's statement, published on the controversial site, WikiLeaks.
"That moral decision to tell the public about spying that affects all of us has been costly, but it was the right thing to do and I have no regrets," Snowden said.
Despite his asylum petitions, it doesn't appear that Snowden will find a way to leave Russia and make it safely to Latin America. A spokesman for Russian President Vladimir Putin said that Snowden must stop harming the U.S. if he wants to stay in Russia, the Associated Press reported.
"He better start learning Russian and liking the taste of vodka because he's not going anywhere anytime soon," Boyd said.
Follow us on twitter.com/foxnewslatino
Like us at facebook.com/foxnewslatino