Train hits school bus on railway crossing in Germany, after driver evacuated 60 children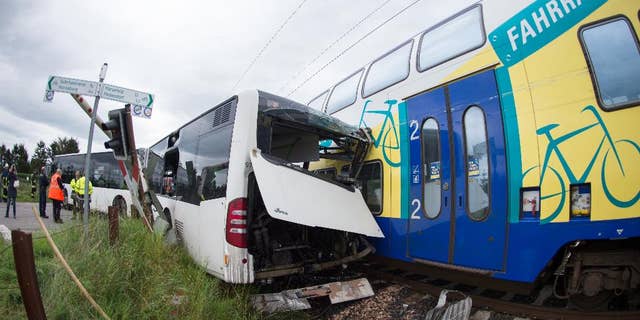 BERLIN – A train has crashed into a school bus that got stuck on a railway crossing in northern Germany, shortly after the bus driver had evacuated around 60 children from the vehicle.
Police said the engine of the articulated bus stalled as the driver tried to turn right on a narrow road after crossing the railway line in Buxtehude, near Hamburg, on Wednesday morning. The rear section of the bus got stuck on the crossing, and the 23-year-old driver told the children to get out.
All were safe by the time a commuter train arrived at the crossing. Its driver hit the brakes but was unable to avoid a collision. Police said one person who was apparently on board the train was slightly injured.