'Train-driver' Arthur absolves players of blame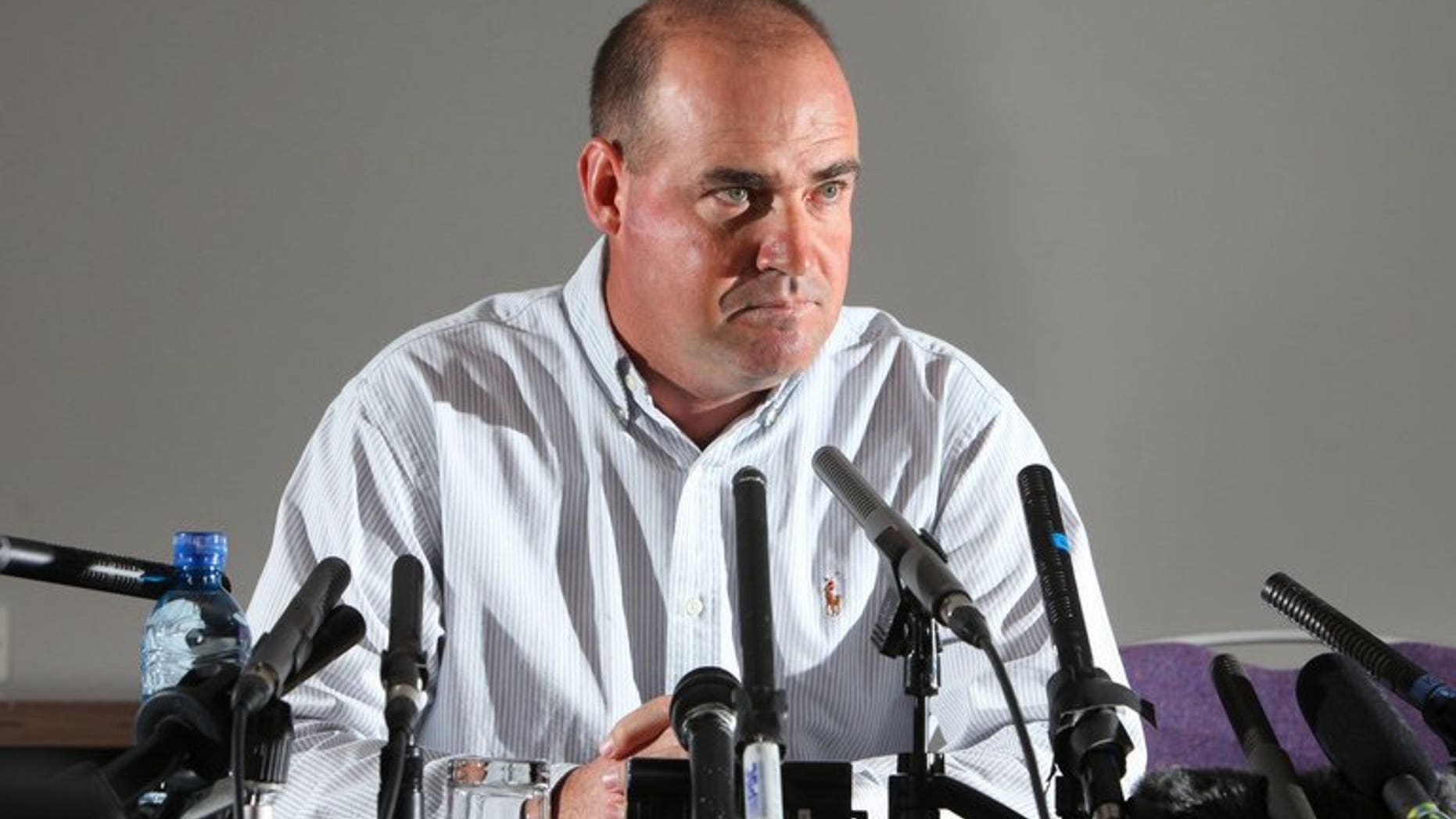 BRISTOL, United Kingdom (AFP) – Mickey Arthur refused to blame the players after he was sacked as Australia's head coach just 16 days before the start of the Ashes series in England.
The South African, the first foreign-born coach of the Australian team when appointed in November 2011 after guiding South Africa and then Western Australia, appeared to pay the price for a 4-0 Test series loss in India, a poor Champions Trophy campaign and a lack of player discipline.
"When you take on the elevated role of head coach you drive the train within the team," an emotional Arthur told a news conference in Bristol, south-west England on Monday.
"Ultimately if it is not functioning you are the one who takes the blame.
"I have been in this industry long enough to know the responsibilities that come with being a head coach," added Arthur, replaced by former Australia batsman Darren Lehmann.
Arthur, whose Test record in charge of Australia, amounted to 10 wins, six losses and three draws, controversially dropped several players -- vice-captain Shane Watson, James Pattinson, Mitchell Johnson and Usman Khawaja -- in India this year after they failed to submit feedback requested by team management.
At that stage, Arthur declared a "line in the sand had been drawn".
However, title-holders Australia's winless exit from the one-day Champions Trophy in the UK this month was overshadowed by batsman David Warner punching England's Joe Root in a bar in Birmingham, central England, after the tourists lost to their arch-rivals.
Warner was fined Aus$11,500 ($11,000) and suspended until the start of the Ashes.
Asked if he had any regrets over the way he handled the Warner incident," Arthur replied: "No not at all. I handled it by the book.
"I don't feel let down by the players at all. The disappointing thing was we were nearly there to cracking it."
Arthur, asked what had been the catalyst for his exit, replied: "We played inconsistent cricket in the last two series, certainly in India. In tough conditions we were outplayed albeit with a young team.
"The Champions Trophy was a real disappointment for me because we were 20 minutes away from something special. I am pretty convinced we would have got over the line (in a no result washout) against New Zealand.
"I have complete trust in this group of players. They are exceptionally well led," Arthur added of a team captained by Michael Clarke.
"I have always lived with the philosophy you give the players the roots to grow and the wings to fly. I have tried to do that with this group of players," the 45-year-old added.
"They have the potential to be a very good group of players.
"I would just like to see some real standards in place right from state, Under-19 level, so when players join our system they know exactly what the expectations on them are."
As for his own feelings, Arthur said: "Nobody likes losing their job. All I can say is I have given this job 100 percent commitment.
"If it wasn't good enough so be it. I leave with a lot of professional pride and a lot of professional dignity. That is how I always like to be remembered."