Train derails in northern India, killing at least 23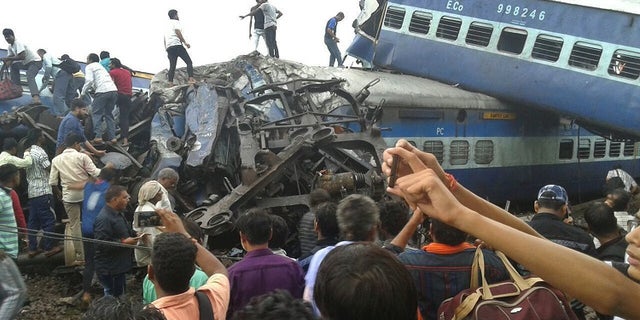 LUCKNOW, India – Six coaches of a passenger train derailed in northern India on Saturday, killing 23 people and injuring at least 81, officials said.
Two of the coaches telescoped into each other, while four others toppled over after going off the track, said Arvind Kumar, a top official in Uttar Pradesh, the state where the derailment occurred.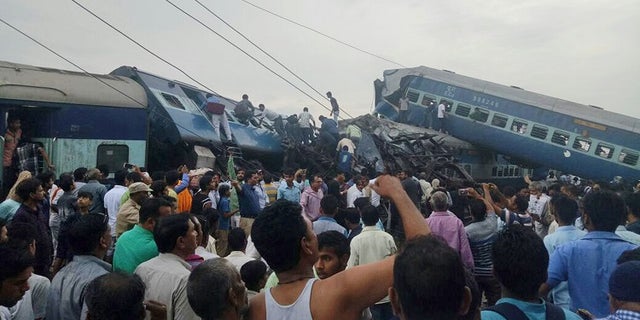 Neeraj Sharma, a railway spokesman, said the incident took place near the small town of Khatauli.
The cause of the derailment was not immediately known, Sharma said.
Railway police and local volunteers helped pull passengers out of the upturned coaches of the Kalinga-Utkal Express, which connects the Hindu holy city of Haridwar with the temple town of Puri, in the eastern state of Orissa.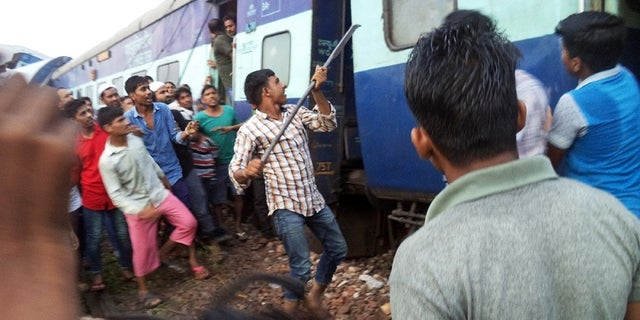 The injured were taken to a hospital, where doctors described their condition as stable.