Traffickers Shipped Cocaine-Stuffed Dogs Before Dismembering Them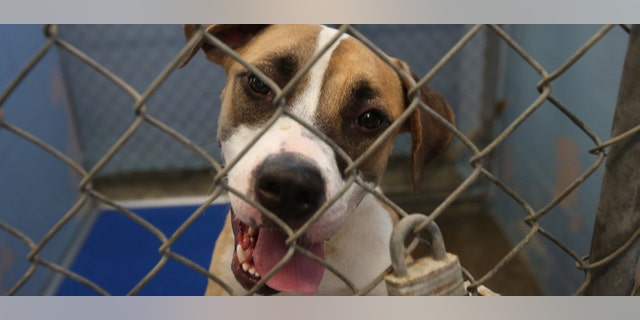 An Italian judge ordered 49 alleged gang members to stand trial for purportedly using dogs to smuggle cocaine from Latin America to Europe before killing them.
A veterinarian in Mexico apparently forced the dogs, usually large breeds like Great Danes, Labradors and Mastiffs, to swallow large packets of drugs before being flown to Italy, where the dogs were then killed and dismembered to retrieve the cocaine.
The drug packages were shielded in black vinyl tape so they would not be detectable by airport X-rays. Authorities said at least 48 dogs were killed to retrieve the drugs.
Animal rights groups are outraged over the dog drug traffickers, claiming that many of the dogs had died before making their way across the Atlantic as just a small leak in the cocaine's packaging is enough to kill the animal.
The 49 suspected canine killers hail from Ecuador, Peru and El Salvador and are suspected to be members of gangs ranging from Trebol to Neta to Chicago's Latin King's network. The gang members are all between the ages of 19 and 37.
According to the investigative judge Fabrizio D'Arcangelo, these armed gangs have also been involved in a slew of crimes in and around Milan.
The alleged gang members will all stand trial on charges of involvement in organized crime, a serious offense in country where the famed Sicilian Mafia and the 'Nhdrangheta, another mob group based in Italy's Calabria region, have made headlines recently for their involvement with Latin American drug trafficking organizations.
In recent years, Latin America's drug cartels have made inroads into the European market, where prices for drugs like cocaine have soared thanks to a growing demand.
The U.S. Drug Enforcement Administration recently announced documented links between Mexican cartels and criminal groups in Mozambique, the Democratic Republic of the Congo, Ghana, and Nigeria. The Sinaloa Cartel is also known to have ties not only in Europe but throughout Latin America, Africa, Asia and Australia, where a booming trade has developed in the country's cities.
"The U.S. is not the only game in town," said Rusty Payne, a DEA spokesman, told Fox News Latino in 2012. He added that tougher tactics from both the Mexican and U.S. governments have led Mexican cartels to look elsewhere.
"Europe is crazy now with coke," Payne said.
Follow us on twitter.com/foxnewslatino
Like us at facebook.com/foxnewslatino