Tourist bus crash in Bulgaria kills 15 passengers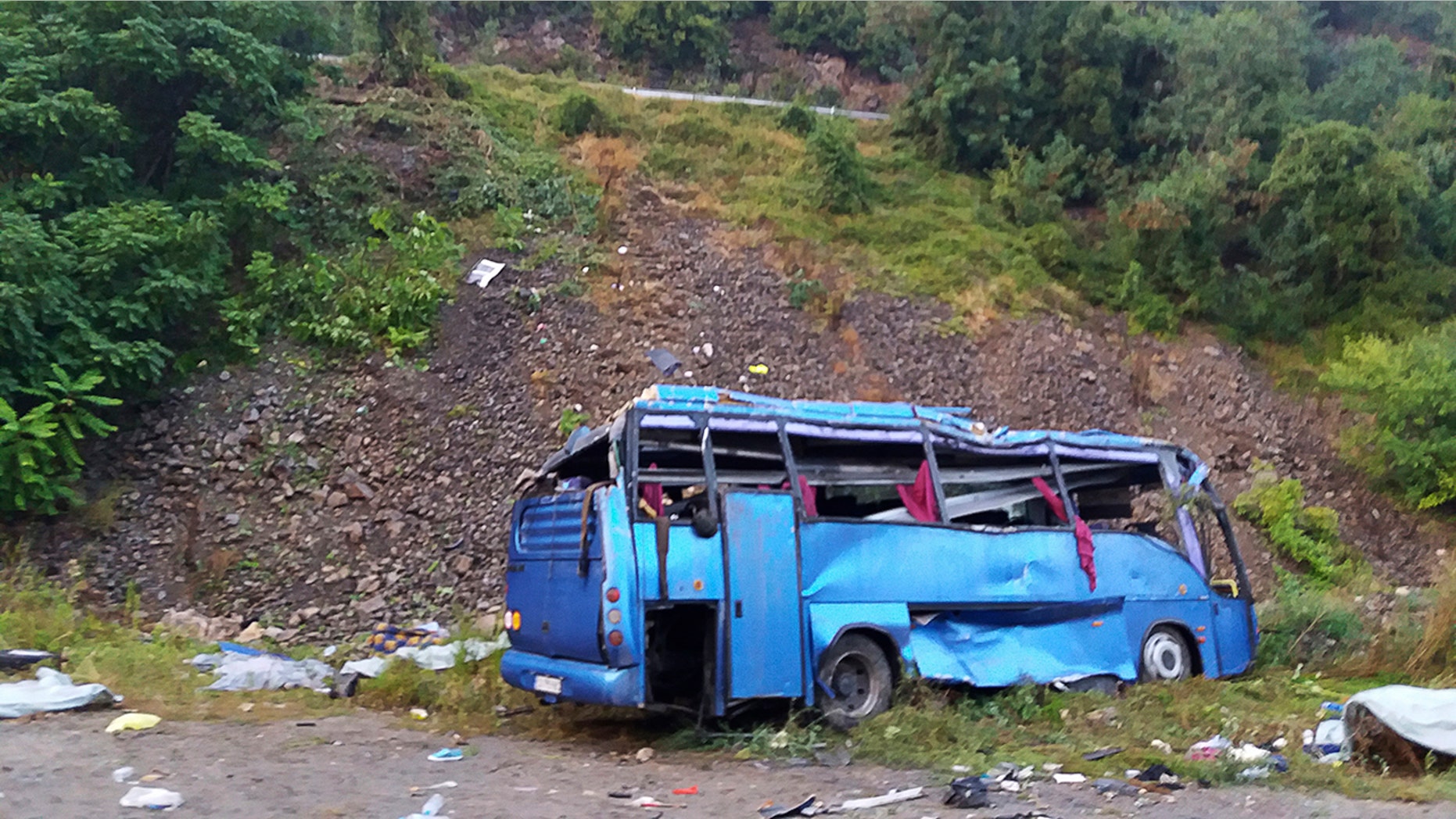 Officials in Bulgaria say a tourist bus flipped over Saturday on a highway, killing at least 15 people and leaving 27 others injured.
Police said the bus crashed near the capital of Sofia as it carried tourists on a weekend trip to a nearby resort. The bus overturned and fell down a side road 66 feet below the highway.
The accident happened at 5:10 p.m. Saturday about 12 miles north of Sofia.
Health Minister Kiril Ananiev gave the death toll.
The injured were transported to Sofia hospitals.
Doctors said some of the injured were in critical condition.
There was no immediate information about the nationality of the passengers.
The government quickly declared Monday a national day of mourning.
The Associated Press contributed to this report.