Top Saudi cleric calls for ban on music, movies fearing they lead to 'mixing of sexes'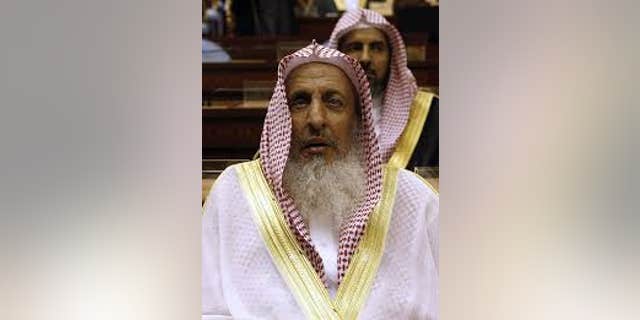 The highest-ranking cleric in the Kingdom of Saudi Arabia said music concerts and movies shouldn't be allowed in the country as they could lead to immorality and mixing between the sexes.
"We know that singing concerts and cinemas are a depravity," Agence France Presse quoted Grand Mufti Abdulaziz al-Sheikh as saying in a television interview, after he was asked whether the kingdom's General Authority for Entertainment should licence concerts and study opening cinemas.
UNEMPLOYED LONER? EUROPEAN PARISH NEEDS A PART-TIME HERMIT
Cinemas, he said, "might show movies that are libertine, lewd, immoral and atheist, because they rely on films imported to change our culture." And there is "no good" in concerts, he added, claiming that music entertainment and opening cinemas represent a "call for mixing between sexes."
"At the beginning they would assign areas for women, but then both men and women will end up in one area. This corrupts morals and destroys values," he continued, and proposed that entertainment should come only through cultural and scientific media.
Saudi Arabia doesn't allow cinema, mixing of sexes in public, alcohol and women driving without permits from their male guardians, and requires women to cover from head to toe when in public.
Click Here to Read the Full Story at ChristianPost.com