Top S. Korean director cuts incest scenes for censor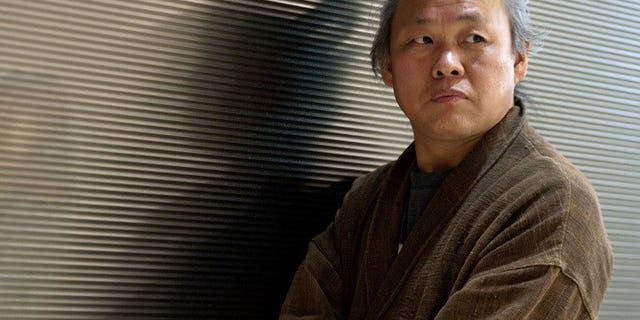 SEOUL (AFP) – Prize-winning South Korean film director Kim Ki-Duk said Tuesday he had cut scenes from his incest-themed new movie "Moebius" after it was effectively banned by domestic censors.
"Moebius," which portrays the destruction of a family by incestuous sexual desires, is Kim's first film since "Pieta" which won the coveted Golden Lion award at last year's Venice Film Festival.
The Korea Media Rating Board gave the film a "restricted screening" rating, which effectively amounts to a ban as no cinemas in South Korea will show movies with such a rating.
The board had cited content that was deemed "harmful to youth" as well as "unethical and unsocial" material.
In a statement Kim, 51, said he had been extremely reluctant to cut any scenes, but had been left with no choice if he wanted the film to be seen by domestic audiences.
"I feel sad but it's an inevitable decision because I cannot ignore the minds of actors, actresses and staff longing for the release of my film in South Korea," he said.
The maverick director has sometimes been criticised at home for his signature tales of dark, violent and twisted characters in South Korea's back streets, since his low-budget debut film "Crocodile" in 1996.
"Pieta" was the first South Korean movie to walk off with the top award at any of the big three international film festivals in Cannes, Berlin and Venice.
The movie tells the story of a brutal loan shark who struggles for redemption after he meets a woman claiming to be his mother.