Top EU official concerned over Guardian Snowden action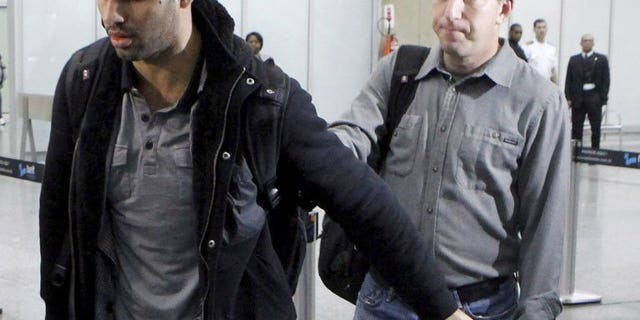 BRUSSELS (AFP) – EU Justice Commissioner Viviane Reding said Thursday she shared concerns over press freedom after the British authorities detained the partner of a Guardian journalist in connection with Edward Snowden's leaking of US intelligence files.
"I fully share Mr. Jagland's concerns," Reding said in a tweeted message, referring to a letter sent to the British government by Council of Europe head Thorbjoern Jagland.
"These measures, if confirmed, may have a potentially chilling effect on journalists' freedom of expression as guaranteed by Article 10 of the European Convention on Human Rights," Jagland said in the letter.
The Council of Europe is a pan-European rights body but separate from the European Union.
David Miranda, 28, the partner of Guardian journalist Glenn Greenwald, was on Sunday detained at Heathrow Airport for nine hours under anti-terror laws and had his laptop, phone and other electronic equipment confiscated.
The left-liberal Guardian's editor Alan Rusbridger has claimed he was ordered earlier to destroy some of the newspaper's classified Snowden files during a shadowy visit from a senior government official a month ago.
The government confirmed on Wednesday that the official sent to the Guardian was Cabinet Secretary Jeremy Heywood, a politically neutral civil servant who is Cameron's most senior policy advisor.
Based on the documents from Snowden, who has been granted temporary asylum in Russia as he flees a US bid to prosecute him, The Guardian has published details about mass surveillance programmes conducted by US and British intelligence gathering operations.