Tokyo city lawmaker apologizes over sexist heckling at assembly meeting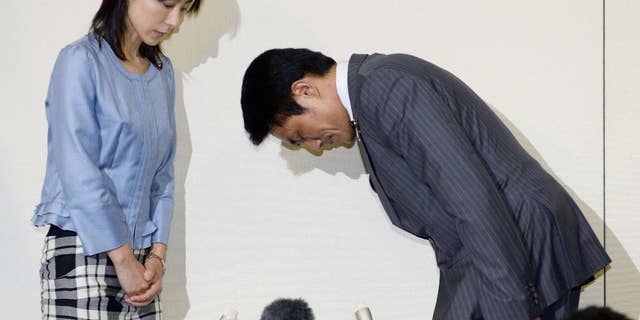 TOKYO – A Tokyo city assemblyman from Prime Minister Shinzo Abe's ruling party has apologized for shouting out a sexist remark at a female counterpart last week.
Akihiro Suzuki, 51, apologized Monday, five days after officials scrambled to identify the voices heard during Ayaka Shiomura's speech Wednesday.
A voice from the floor said "You are the one who should get married first," followed by laughter and more heckling, including "She must be single" and "Can't you have babies?" as Shiomura asked about Tokyo's maternity support measures.
Suzuki apologized over the first remark, but denied making the others. He said he never meant to insult her but wishes she could marry soon.
The case could be an embarrassment to Abe's efforts on women's advancement and Tokyo's image as host of the 2020 Olympics.