Togo admit using banned Romao in World Cup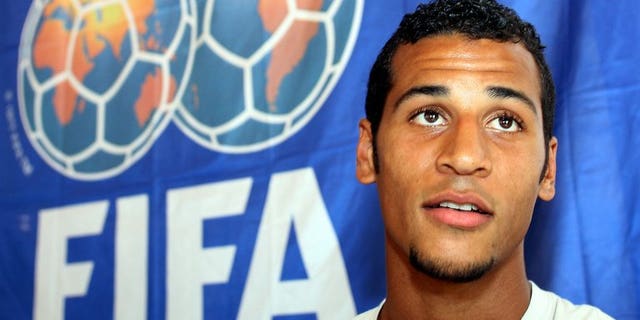 JOHANNESBURG (AFP) – Togo have joined Ethiopia in admitting that they fielded a suspended player in a 2014 World Cup Africa zone qualifier.
A Togolese football federation spokesman told reporters that Marseille midfielder Alaixys Romao should not have started a June 8 Group I home game against Cameroon.
"Alaixys received yellow cards in two earlier matches but we did not check if he was eligible before selecting him for the Cameroon match," the official conceded.
An Ethiopian official said on Tuesday that they fielded midfielder Manyahile Beyene in a 2-1 away victory over Botswana, also on June 8, when he was suspended having been yellow-carded in two previous games.
France-born Romao, 29, was cautioned in matches against Libya at home last June and away to Cameroon last March and was ineligible for the return match against the "Indomitable Lions".
FIFA revealed last weekend they were probing several matches for the possible use of ineligible players, including the June 9 match between Togo and Cameroon in Lome.
If found guilty, Togo will most likely have a 2-0 victory changed to a 3-0 defeat, giving the the World Cup hopes of six-time qualifiers Cameroon a huge boost.
Cameroon are two points behind Libya ahead of a September showdown in Yaounde to decide who wins the group, but a "boardroom victory" would move them into a one-point lead.
Assuming Ethiopia are also docked three points, eliminated Group A rivals South Africa and Botswana would come back into contention for first place and a ticket to the five-tie play-offs.
FIFA are also investigating matches between Equatorial Guinea and Cape Verde Islands in Malabo last March and in Praia this June but there was no indication it is related to the use of suspended players.
The world body are most likely checking whether all the Equatorial Guinea players are eligible to represent the nation, given that none of the starting team in Malabo was born in the central African country.
Five were born in Brazil, three in Spain, and one each in Ivory Coast, Ghana and Liberia. Malabo-born Ben Konate was among the three substitutes used with the others born in Brazil and Colombia.
FIFA rules state that if a footballer is not born in the country he wishes to represent, a parent or grandparent of his must have been born there, or he must have lived there continuously for at least five years.
Respected London-based magazine World Soccer has regularly reported that some players fielded by Equatorial Guinea, who co-hosted the 2012 Africa Cup of Nations and reached the quarter-finals, meet none of the criteria.
Should the Equatoguineans be punished, Cape Verde would come back into contention for top spot in Group B -- a position Tunisia believed they had secured through a draw in Malabo last Sunday.