To diversify work force, Google grants $1M to groups aiding Silicon Valley students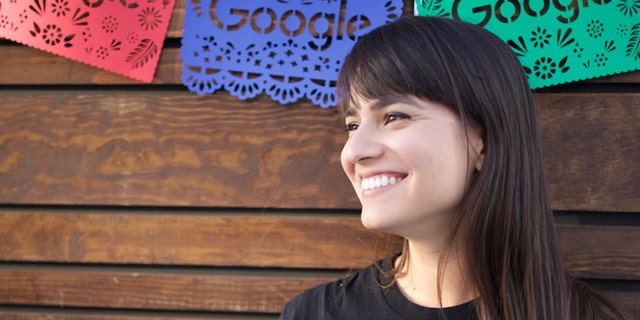 NEWYou can now listen to Fox News articles!
Good news for Latino students looking to jump into tech jobs: Google announced Friday it will be giving $1 million to two Silicon Valley groups that help minority high school students and their families, in a drive to create the sort of diversity in its workforce that the company has been criticized for lacking.
Google.org, Google's philanthropic arm, is giving a $750,000 grant to the Silicon Valley Education Foundation, a nonprofit dedicated to keeping high school students on track for college and finding tech careers, and $250,000 to the Hispanic Foundation of Silicon Valley, a nonprofit that helps Latino students and their families reach their educational goals and achieve their success in tech industries.
Both organizations work to pave the way for Latinos to get hired at prestigious tech firms like Google.
In a statement about the grants, the company said, "At Google, we understand that diverse and inclusive environments are essential to building products and solutions that work for everyone. That's why we invest in increasing educational opportunities for students of all backgrounds to pursue futures in technology."
Hispanics are the second-largest group after whites in the U.S. and in California make up 40 percent of the population, but they are an extreme minority at Silicon Valley tech firms.
In fact, of the 241,804 employees who work at the nation's leading tech companies like Google, Facebook, Microsoft and Twitter, just 4 percent are Hispanic. And in leadership roles, meaning those holding a director-level position or higher, Latinos comprise an even smaller percentage, according to the latest data compiled by the Wall Street Journal.
Suzanna Bobadilla, who works on Google's social impact marketing team, is hoping programs like those being funded by Google will encourage Latinos to see high tech as a viable option.
Bobadilla was quoted by USA Today about the influence her father, a civil engineer and a programmer who taught her how to code, played in her decision to choose technology as a career.
Ron Gonzales, president and CEO of the Hispanic Foundation of Silicon Valley, told USA Today he's hoping the money will encourage more Latinos to enter science, technology, engineering and math careers and for tech companies to begin to diversity their work force.
"Our scholarship program is designed to create engineers from our local neighborhoods that are down the street from their headquarters," Gonzales said. "I think they are trying their own programs, but, quite frankly, they have not been tremendously successful. Hopefully in time they will look at other options."