TIMELINE: The worst airport shootings in the last 15 years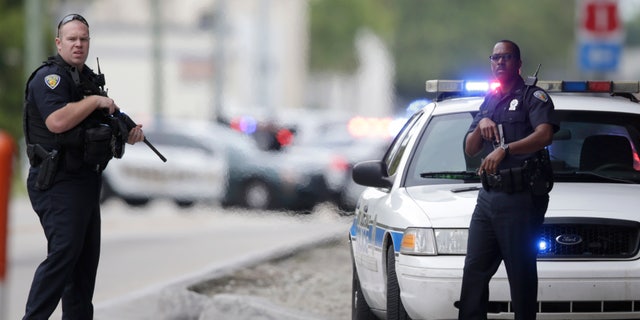 July 4, 2002
LAX
Two people were killed and 4 wounded after Hesham Mohamed Hadayet, an Egyptian national, opened fire at the El Al ticket counter.
Dec. 7, 2005
MIAMI INTERNATIONAL AIRPORT
A man from Costa Rica, 44-year-old Rigoberto Alpizar, who claimed to have a bomb and was running down a jetway, was shot to federal air marshals.
April 27, 2006
CLEVELAND HOPKINS INTERNATIONAL AIRPORT
A scuffle between passenger Kenneth Callaway, 38, and airport employees turned deadly after the man grabbed the gun of a police officer who was trying to restore order. Instead, he was shot.
March 2, 2011
FRANKFURT AIRPORT - GERMANY
Two American airmen were shot and killed by Arid Uka, an Islamic extremist from Kosovo.
Oct. 14, 2011
LA MESA INTERNATIONAL AIRPORT, SAN PEDRO SULA, HONDURAS
Masked gunmen killed six men and wounded three during a shootout in the parking area.
May 17, 2013
JACKSONVILLE INTERNATIONAL AIRPORT
A shooting in the airport rental car parking garage followed 20-year-old Rodney Addison ramming two patrol cars. He was injured by one of the police officers.
Nov. 1, 2013
LAX
Paul Anthony Ciancia, 23, was shot by security officers when he opened fire at a security checkpoint. One man was killed and several injured, including Ciancia.
June 8, 2014
JINNAH INTERNATIONAL AIRPORT, KARACHI - PAKISTAN
Ten men armed with automatic weapons, a rocket launcher, suicide vests and grenades killed 36 people and injured 18. The organization Tehrik-i-Taliban Pakistan (TTP) claimed responsibility for the attack.
Dec. 23, 2015
SABIHA GÖKÇEN AIRPORT - ISTANBUL, TURKEY
An explosion in apron area, where airplanes are parked, killed an airport worker and injured another.
March 22, 2016
BRUSSELS AIRPORT IN ZAVENTEM - BRUSSELS, BELGIUM
Two coordinated suicide bombings and a third one at a subway station killed 32 people, injured more than 300. Islamic State of Iraq and the Levant (ISIL) claimed responsibility for the attacks.
June 28, 2016
ATATÜRK AIRPORT – ISTANBUL, TURKEY
Armed with automatic weapons and explosive belts, three men carried out a coordinated attack that killed 45 people. More than 230 people were injured. Nobody claimed responsibility for the attacks but Turkish officials said they had evidence that ISIS leadership was involved.
Nov. 15, 2016
OKLAHOMA CITY'S WILL ROGERS WORLD AIRPORT
Authorities temporarily shut down the airport after an ambush attack of an airline employee, 52-year old Michael Winchester. The gunman, who was later found dead, lay in wait for hours outside the airport.