Tiger mauls worker in Poland zoo, day before conference of zoo directors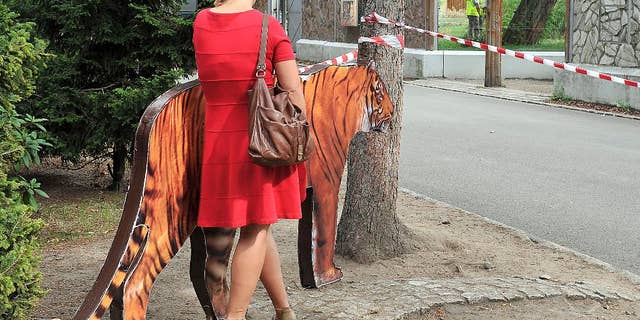 WARSAW, Poland – A police spokesman says a tiger has fatally wounded a keeper at a zoo in Wroclaw, southwestern Poland.
Kamil Rynkiewicz said the rare Sumatran tiger attacked the man Wednesday morning, probably during routine cleaning of the animal's run. Police were notified by an ambulance crew who were called to the site. Prosecutors are investigating the accident.
TVN24 said the man had 20 years of experience in taking care of predators at the zoo. The zoo director was to hold a news conference later Wednesday.
Wroclaw zoo is due to host an international conference of European zoo directors on Thursday.