Thwarted miners to take silicosis fight to S.Africa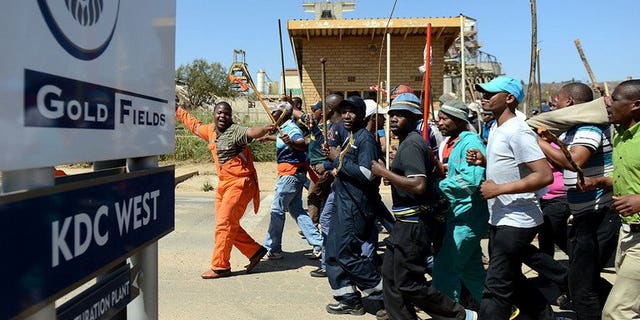 JOHANNESBURG, Gauteng (AFP) – Gold miners vowed on Thursday to take their silicosis lawsuit against London-listed Anglo American to South Africa's courts, after a British court refused to hear their case.
London's High Court ruled on Wednesday that it did not have jurisdiction over claims by 3,000 miners that they fell victim to the deadly lung disease while working deep underground in the company's South African mines.
Lawyers for the miners plan to appeal against that decision, but will also press ahead with individual cases in the South African legal system, said attorney Zanele Mbuyisa.
"We are going to issue the same claims in South Africa on an individual basis," Mbuyisa told AFP.
"In the next two days, we will have the first 50 claims and it would go further on a rolling basis," she added.
South African and British lawyers initially filed the class action for 450 people who had worked on gold mines from 1960 to 1998.
The number has since grown to 3,000, according to British law firm Leigh Day.
The miners claimed they contracted the disease, which has no known cure, from inhaling dangerous levels of silica dust while drilling rocks in gold mines.
When miners are exposed to excessive amounts, the dust gets locked into the lungs and permanently scars the organ.
The result is silicosis. Symptoms include persistent coughing and shortness of breath. It often leads to tuberculosis and death.
Anglo American moved its headquarters from Johannesburg to London in 1999, a year after grouping its gold operations into Anglo Gold, now Anglo Gold Ashanti.
It has since sold its gold interests.
The firm welcomed Wednesday's ruling, agreeing that a British court "does not have jurisdiction to hear this claim," spokesman Hulisani Rasivhaga told AFP.
Miners' attorney Mbuyisa urged the firm not to stall the court case.
"This is unconscionable as literally tens of thousands of former gold miners and their dependants will be losing out," she said in a statement.
South African law does bot allow dependants to claim full compensation if a victim dies before judgement.