Three men gunned down in tourist-packed Mexican resort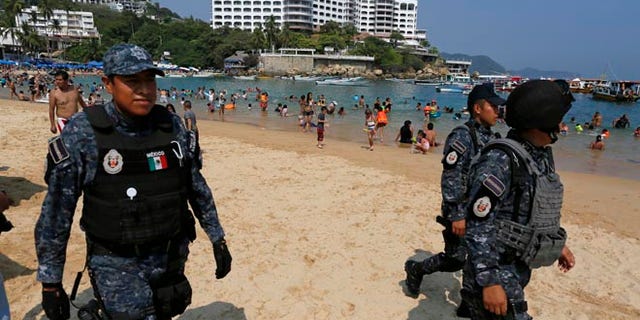 MEXICO CITY (AP) – Mexican authorities say three men were gunned down in a tourist-hotel quarter of the Pacific Coast resort city of Acapulco.
The Guerrero state prosecutors' office reports that two 21-year-olds and a 27-year-old were killed Saturday on a street just off the beach.
No further details were immediately available on the victims, and there was no word on possible motive.
Acapulco city and Guerrero state in general have experienced a wave of violence attributed to warring drug gangs.
Authorities say at least two rival groups are fighting for control in Acapulco, which for decades was famed as a favorite beach destination for Hollywood stars and other tourists.
The U.S. government recently banned its employees from traveling there for any reason due to the violence.
Like us on Facebook
Follow us on Twitter & Instagram