Three Latino cops in L.A. punished for fatally shooting man in Corvette following hour-long chase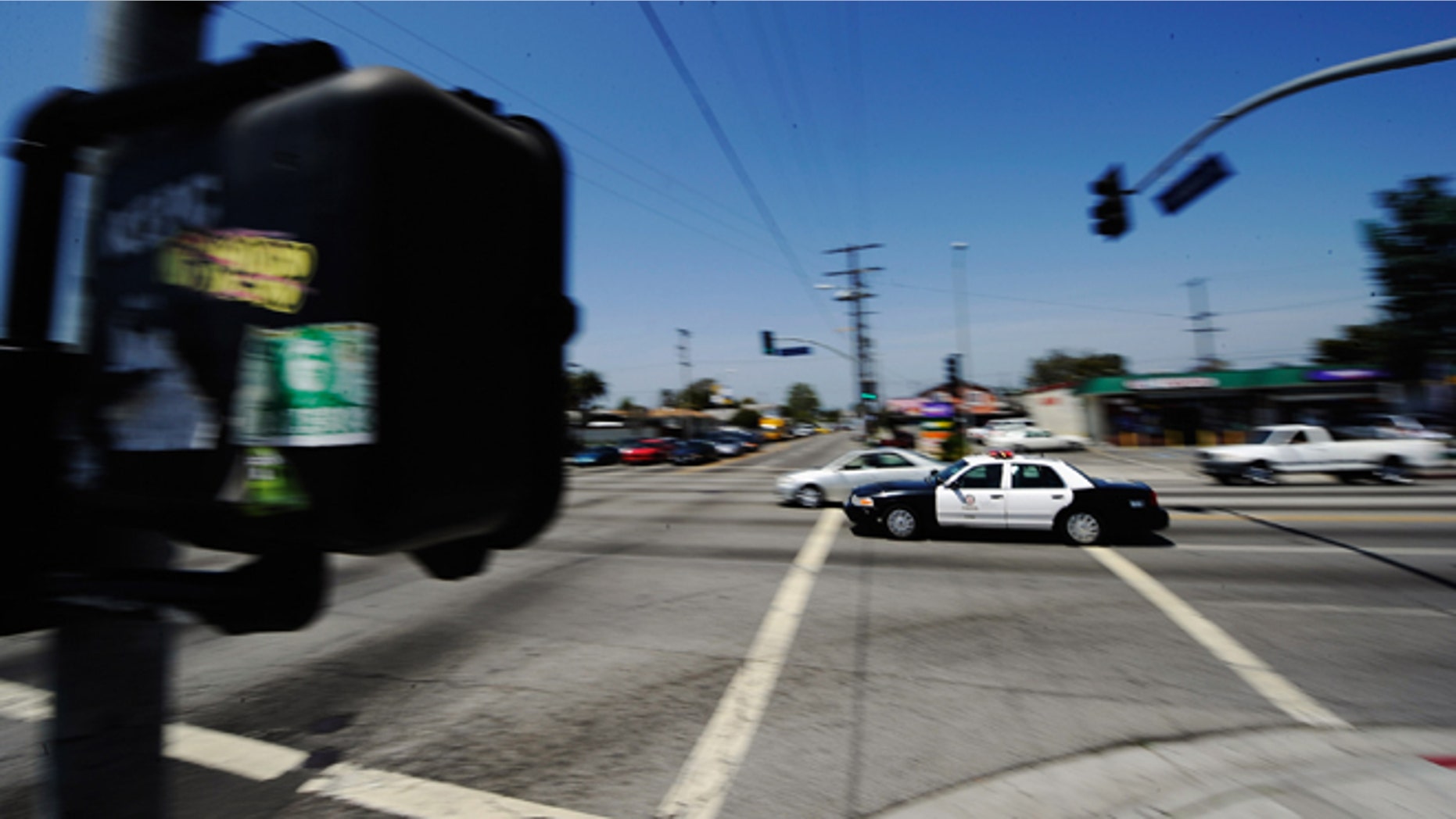 While in Ferguson and New York City grand juries respectively saved two white police officers from being indicted for killing unarmed black men, in Los Angeles three Hispanic cops have run a different fate.
LAPD Chief Charlie Beck determined this week that Michael Ayala, Armando Corral, and Leonardo Ortiz violated department rules for using deadly force when they gunned down an unarmed man following a high-speed chase through the city last year.
Rejecting the claims that they feared for their own lives, Beck now has to decide what punishment to hand the officers involved in the shooting death of Brian Newt Beaird.
Beaird, a 51-year-old National Guard veteran, had developed some paranoia about police after having brain surgery years ago, his family told the Los Angeles Times.
"The preponderance of the evidence does not independently support [the officers'] perceptions that a deadly threat was present," Beck wrote in a recently released report, according to the Times.
After leading a high-speed car chase, Beaird hit another car and he fled in his grey Chevrolet Corvette. He was moving away from the police officers when they opened fire — he was hit by 15 shots, with three striking him from behind.
One of the officers said in his testimony that all alarms went off when Beaird reached under his shirt and seemed to be pointing a gun beneath his clothing. The other two said they saw Beaird reach for his waistband and make "a jerking motion."
With the city of Los Angeles already agreeing to pay $5 million to settle a lawsuit filed by the man's family, Chief Beck can either suspend, fire or simply order the offending cops to receive further training.
At the time of the incident, Ayala and Corral each had less than four years on the force, while Ortiz had been on the force nearly seven years, department records show. While each of their stories varied greatly, one fact remained basically the same: they shot at Beaird because they thought he was armed with a gun.
"In their minds, they all perceived the threat and that's why they had to take action," said Larry Hanna, an attorney representing the three officers. "They went out there that night trying to do the best job they could."
Beck said he took into the account the relative chaos of the scene – a fire hydrant was spewing water and the helicopters hovering overhead – and the fact that Beaird was seen reaching for an unknown object during the pursuit when making his judgment, but ultimately could only come to the conclusion that the decision to shoot was unreasonable.
"Each officer is accountable for their own use of force," he wrote.