Three French Youth Rescued From Paris Catacombs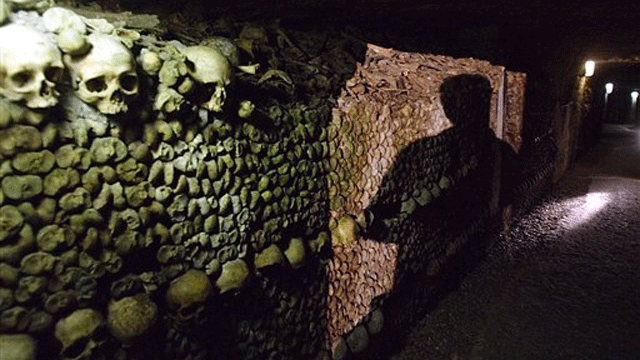 PARIS – The mystery of how three people were rescued after two days lost in the Paris catacombs has been solved -- they left notes for their rescuers as they sought an escape route.
Sylvie Gautron, of the police unit that monitors the labyrinthine's depths, said on RTL radio Friday that the three youngsters left notes in different sites as they sought an exit.
Paris police headquarters said the three got lost in the tunnels late Monday while exploring with friends. When they didn't return to the surface their friends alerted police, who found them safely Wednesday afternoon.
The network of more than 300 kilometers (186 miles) of tunnels beneath the capital is too deep for cell phone coverage. Some of it contains piles of neatly packed skeletons from centuries past, and it is largely off limits to the public.