Three die, 28 injured in Congo train crash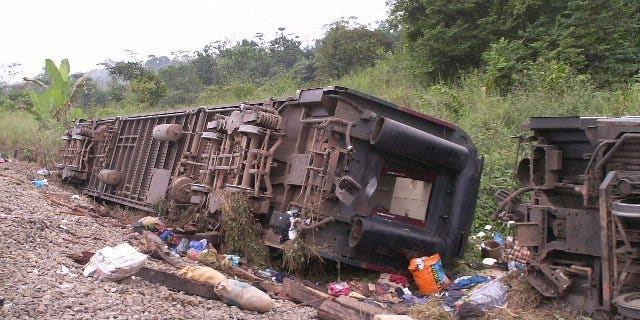 BRAZZAVILLE (AFP) – A rail crash killed three people and injured 28 others in the Republic of Congo, when a passenger train hit one laden with oil tankers, a transport official said Tuesday.
The overnight collision occurred at Kinkembo, about 150 kilometres (93 miles) southwest of Brazzaville, on the main line linking the capital with the seaport and oil city of Pointe Noire, on the Atlantic Ocean.
"There were 28 injured and at least three dead. There was also material damage. A rescue team has been sent to the site," said Anatole Nzobani Kimbouala, press attache in the ministry of transport.
"The Air Pool passenger train, which left from Nkayi, ran into a heavy tanker train that was halted at Kinkembo station," a young train driver reached at Brazzaville station told AFP, asking not to be named.
A source working for the Congo-Ocean Railway, which operates the economically vital line 510 kilometres long in southern Congo, said that injured people had been evacuated to hospital in Mindouli, close to Kinkembo.
The last train accident in the central African country was in 2010. It took place at Yanga, close to Pointe Noire, and killed 53 people, according to the official toll.