Three Dead After Strong Aftershock Rattles Japan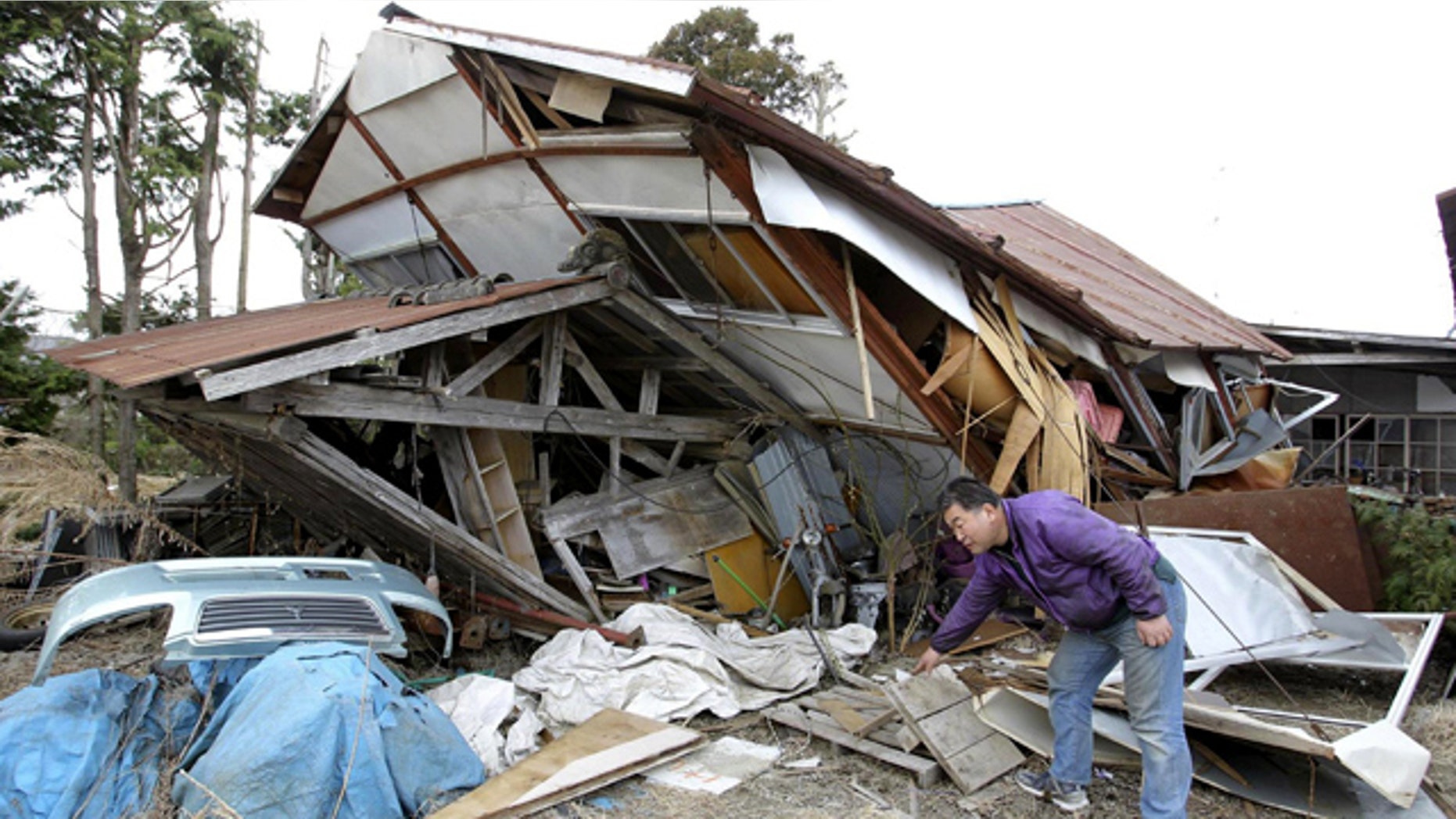 ICHINOSEKI, Japan -- Electrical power was slowly being restored in tsunami-ravaged northern Japan on Saturday following a strong aftershock, though more than a quarter-million homes remained in the dark.
A new wave of anxiety took hold as shoppers emptied store shelves and waited in long lines for gasoline after the magnitude-7.1 aftershock late Thursday.
It was another setback for those struggling to recover from the massive earthquake-spawned tsunami that wiped out hundreds of miles of the northeastern coast last month and killed as many as 25,000 people.
"I feel helpless. I am back to square one," said Ryoichi Kubo, 52, who was forced to shut down his gas station in hard-hit Iwate prefecture (state) when the aftershock knocked out power. He had just finally reopened after the power outage and prolonged fuel shortage that followed the March 11 tsunami.
Three people died in Thursday's aftershock, the worst since the day of the massive magnitude-9.0 quake. The latest tremor largely spared the nation's nuclear power plants, and there was no sign of fresh problems at the troubled Fukushima Dai-ichi complex, which has been spewing radiation since it was swamped by the tsunami.
The contamination has raised concerns about food safety, and the government announced Friday that it was setting a new radiation standard for rice and would prohibit farmers from planting in soil with levels of radioactive cesium that are too high. Rice grown in soil not considered too contaminated will also be checked for radiation before it can be shipped.
"We had to come up with a policy quickly because we are in planting season," Agriculture Minister Michihiko Kano said. "Following this, I want to hear the opinions of experts and local officials on how to remediate the soil."
The government in recent weeks has set the nation's first-ever radiation limits for fish after radioactive water pouring into the ocean from the nuclear plant raised concerns about contamination. The fish limits are the same as those used for vegetables.
Officials also said Friday that they had lifted a ban on shipments of farm products grown in certain areas for the first time since the disaster. The ban was lifted on spinach and the leafy vegetable kakina grown in Gunma prefecture, as well as on milk produced in the western part of Fukushima, farthest from the plant.
Electricity remained out Saturday morning across parts of northern Japan, including areas far inland, and homes were without gas and water. Gasoline was again scarce.
Convenience stores sold out of basics such as water and snack foods, and supermarkets switched back to rationing purchases.
In Ichinoseki, 240 miles northeast of Tokyo, lines of 30 or more people formed outside the Marue supermarket when it opened at 9 a.m. Friday. With power out, each customer was escorted through the aisles by an employee with a flashlight and a pad, who jotted down the price of each item.
"I'm so tired. I just want to buy some chocolate," said Yuka Sato, 27, who patiently waited in line with her neighbors.
About 275,000 households were still without electricity Saturday morning. That includes homes in prefectures in Japan's northwest that had been spared in the March 11 quake.
Those killed by Thursday's aftershock were a 79-year-old man who died of shock, a woman in her 60s who lost power to her oxygen tank and an 85-year-old man whose cause of death was not specified.
A tsunami warning was issued, but it was canceled about 90 minutes later. The aftershock was in about the same location as the original 9.0-magnitude quake, off the eastern coast and about 40 miles from Sendai, an industrial city on the eastern coast. It was strong enough to shake buildings for about a minute as far away as Tokyo, about 200 miles away.
For tens of thousands of people living in shelters because they lost their homes in the tsunami or were evacuated from the area near Fukushima Dai-ichi because of radiation concerns, or both, the aftershock was an unpleasant reminder of what they have been through.
Matsuko Ito said she screamed when the violent shaking woke her up around 11:30 p.m. She's not sure she can take much more.
"It's enough," the 64-year-old said while smoking a cigarette outside the shelter where she has been living in the small northeastern city of Natori. "Something has changed. The world feels strange now. Even the way the clouds move isn't right."