Three charged in British slavery probe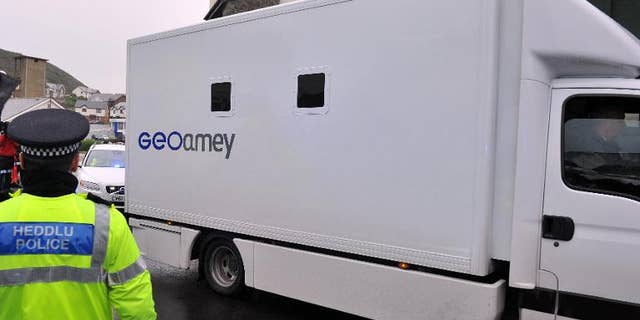 London (AFP) – Three men have been charged following a raid by police investigating alleged slavery at several sites in Wales, local police said Wednesday.
Four people were arrested on Monday as part of Operation Imperial, which was set up when officers discovered a man living in harrowing conditions at a farm near the city of Newport, 13 years after his family reported him missing.
Three men aged 66, 42 and 36 have now been charged and will appear before magistrates on Thursday, police said.
Catrin Evans, from the Welsh Crown Prosecution service (CPS), earlier announced that she had found sufficient evidence to charge Thomas Doran, Daniel Doran and David Daniel Doran.
Police were not immediately available to confirm if the three men are related.
A woman arrested during the raid has been bailed.
The three men have been charged with false imprisonment, conspiracy to hold a person in servitude and conspiracy to require a person to perform forced or compulsory labour.
Thomas Doran also faces a charge of kidnapping by fraud.
Briton Darrell Simester had torn clothes and missing teeth when police found him at the farm in Marshfield, which is described by the local council as occupied by gypsies and travellers, last March.
A second "vulnerable" man, believed to be from Poland, was discovered in Monday's raid. His mental and physical health were being examined by Red Cross officials.
"Whilst this is a welcome development, this fast moving investigation continues and officers remain at the site in the Marshfield area," said Detective Superintendent Paul Griffiths.
The interior ministry on Monday described the case as "shocking".
"It is an appalling reminder of the extent to which slavery has reappeared in our country," a ministry spokesman said.
Meanwhile forensic teams were combing the farm after police received evidence that a person may have been buried there.
Several other addresses in south Wales were raided over claims that people have been kept in poor conditions and forced to work for no pay.
Three other men, aged 53, 38 and 20, are in custody after being arrested in a swoop at a former plant nursery on Tuesday.