Thousands of Venezuelans take to the streets demanding ouster of President Maduro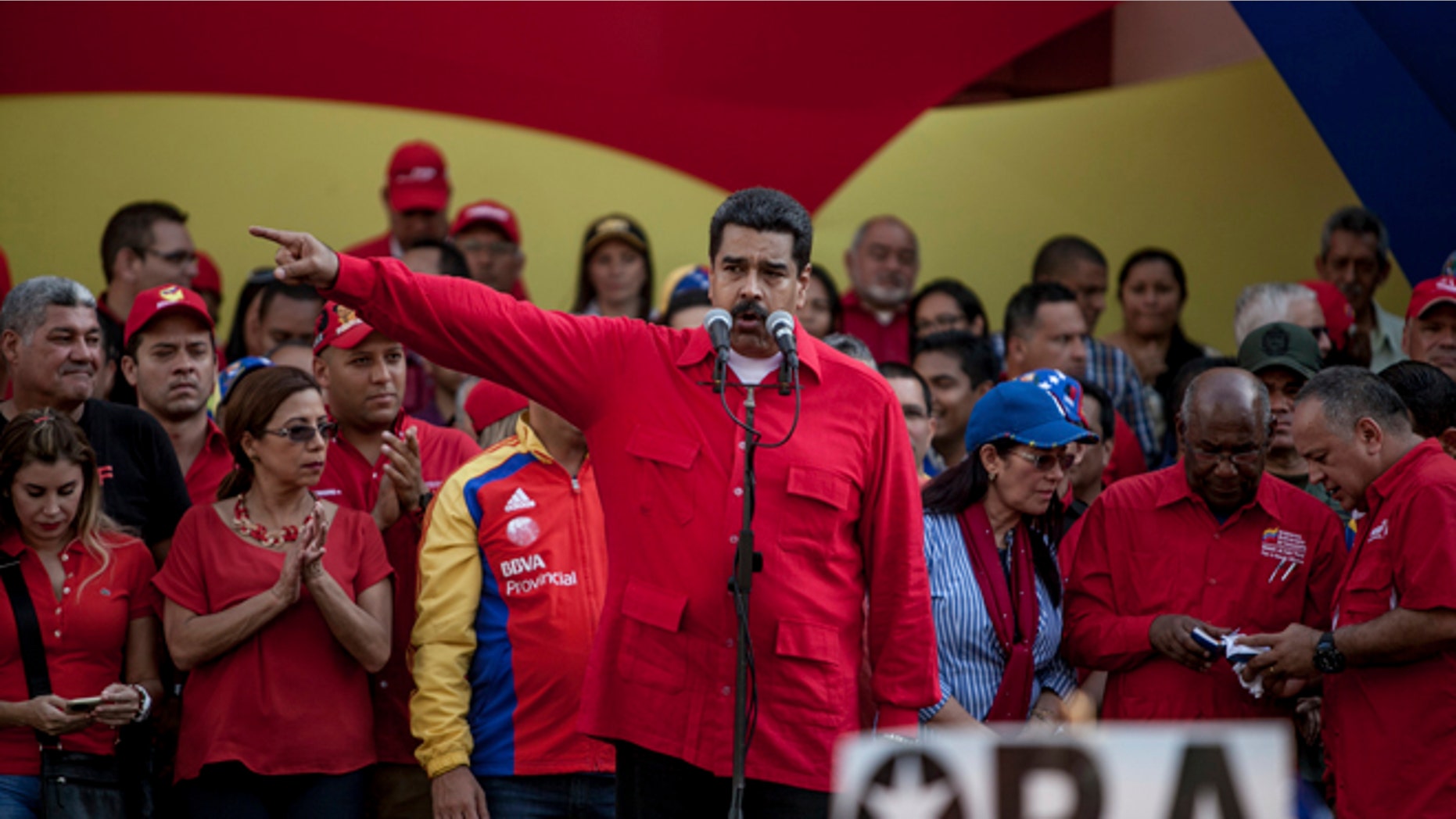 Opponents to the socialist government of Nicolás Maduro are gearing up for a mass demonstration Wednesday that's been billed the "Taking of Venezuela."
In western Venezuela, students clashed with security forces for a second day on Tuesday. In the Andean town of Merida, police used tear gas to squash a small group of protesters that had blocked a major road, injuring eight people, according to reports on social media.
Venezuela's standoff deepened after congress voted to start a political trial against Maduro for breaking the constitutional order.
Tuesday's vote by the opposition-led legislature is unlikely to have any legal effect as Maduro still controls other branches of government, including the military and Supreme Court, which has already declared the National Assembly illegitimate. But it raised tensions even further following last week's suspension of an opposition push to hold a referendum to try to recall Maduro.
Opposition legislators argued that Venezuela's leader has effectively abandoned the presidency by neglecting his job and several lawmakers questioned whether he was a dual Colombian national and therefore ineligible to hold Venezuela's highest office. It's an old, unproven claim widely seen as a stretch but one that analysts say is a reaction to the government's own trampling of the constitution in scrapping the recall that offered the best hope of peacefully resolving Venezuela's political and economic crisis.
"If Maduro has dual nationality, he has no constitutional right to govern Venezuela," said Juan Miguel Matheus, an opposition lawmaker.
Unlike other countries in Latin America such as Brazil, where Dilma Rousseff was removed from the presidency in August, Venezuela's National Assembly can't impeach the president. That decision lies squarely with the Supreme Court, which has never voted against Maduro.
Maduro, speaking at a rally Tuesday, accused opposition lawmakers of behaving like members of a "circus" and trying to carry out a "parliamentary coup."
"The National Assembly has been transformed into a bastion of evil and bitterness, it is useless to the interests of our country and our people," he told thousands of mostly state workers outside the presidential palace upon arriving from a six-day tour of the Middle East and Europe. "It has a single goal: to damage Venezuela."
Based on reporting by the Associated Press.